The type of car that families need is driven by the need for space and versatility. Fuel economy, service length, and how easy they are to drive is what sells family cars. The undeniable king that used to rule the roost was the family sedan, and although it gave its crown briefly to the hatchback, the category came back with some excellent new models. The BMW 4-door M3 and the Ford Mondeo STI were and still are great choices for sporty, yet practical cars for growing families. But it's expensive to fill up the tank when you have a large car, regardless of the miles per gallon the engine achieves. Today, many small SUVs offer surprisingly good fuel economy, and that's even better because now they came with more room than a sedan or any hatchback. There are many brands and models that sit comfortably in the medium to high price category and compete with their smaller more nimble rivals quite happily.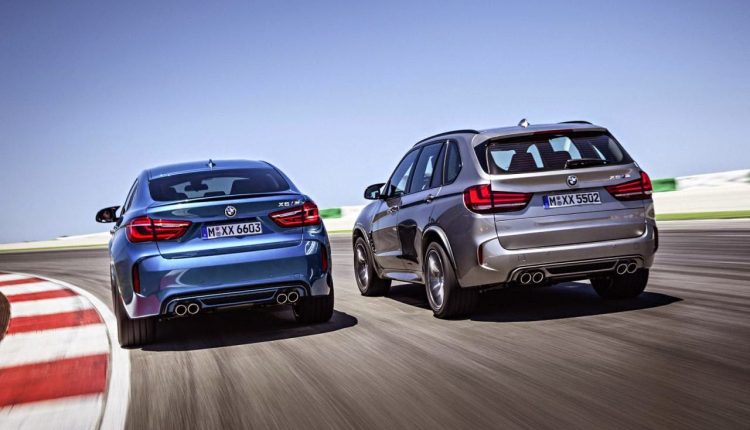 BMW X5 M
Few SUVs have truly stamped their mark on the motoring world without being toppled a year later or laughed at by the sports coupes or even the racey hatchbacks. But, the BMW X5M, isn't one to be messed with. With a phenomenal twin-turbocharged 4.4-liter V8, which has an evil grin in the shape of 567bhp and 553 lb-ft of torque, it's not going to be left in the dust of many things on the road. It's all-wheel-drive which helps the SUV to reach 60mph in a staggering 4 seconds flat. It has quite a tall profile, and despite BMW's greatest efforts to get the hulk of 2.4 tons around corners smoothly, it understeers noticeably. But families willing to pay for the spacious interior, and family-friendly features like the option of third-row seating, it's easy to see why it's a top seller. Although the 2017 model is impressive, the progression has been gradual and impressive throughout the years. You can get used models from www.FiestaKia.com/used-inventoryall-pre-owned-vehicles.htm, from years like 2014 and 2015 which have great performance and in fact, better handling than the current model as the weight gain has been gradual too. The previous models also had a howling twin-turbo V6, so getting around town is far from a chore.
Jaguar F-Pace
The Jaguar F-Pace has taken both the European and American market by storm. Affluent families have ditched their sedans to go for small SUVs that pack a punch. The British manufacturer has given the top range model a fantastic 3.0 supercharged V6, belching out an impressive 375 horsepower along with a quite respectable 332 foot-pounds of torque. Although the car weighs around 1800 kilos, the 0-60mph time is a handsome 5.5 seconds. Quite roomy inside with five seats along with enough room for a pull-down screen which the kids in the back can watch movies on. The torque kicks in at around 2400rpm which is slightly higher revs than its American cousins but, the engine doesn't mind being told to get up and go. The party-piece is the fact that is can do a combined city and highway 32mpg. It's no slouch either because at top speed you'll be doing 155mph; not bad for an almost 2-ton car powered by a V6.