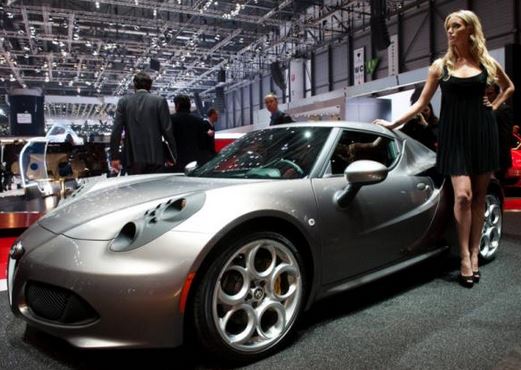 A love of cars can often be something of a solitary passion a lot of the time. You spend your time lovingly taking care of your car or reading about your favourite manufacturers and models. However, one of the very best things about cars is the way that they have the ability to bring people together. There's nothing quite like coming together with a bunch of like-minded people to discuss something that you're all incredibly passionate about. That's where auto shows come in. Traditionally, auto shows are some of the biggest and most exciting events in motoring, bringing in people from all corners of the globe. New models are revealed, and a lot of manufacturers use auto shows as places to test out concepts and ideas before bringing them to the public. Car shows are often a mix of consumer conventions and high-profile press conferences. But with so many different car shows springing up all over the world (seriously, there are thousands!) it can be close to impossible to figure out which are the best. After all, if you're going to travel to one of these shows, you want it to be a truly special experience! With that in mind, here are five of the best auto shows on earth.
Tokyo Motor Show
It's hardly surprising that one of the best car shows in the world would be held in Tokyo. After all, some of the best and most important car makers in the world call Japan their home. Tokyo is a city that's well known for its technological advancements and forward-looking culture, and the Tokyo Motor Show is certainly no different. This is the place where manufacturers are able to show off new technology, fresh, exciting designs, and the new face of engineering that will undoubtedly send some major ripples through the entire industry. In a city filled with car and technology enthusiasts, the Tokyo Motor Show knows exactly who its audience is and what its specific niche is, and caters to those things brilliantly. Sure, it might not have quite as much of the traditional models that many other auto shows excel it, but that's not what it's there for. The Tokyo Motor show is about showing new, unusual and experimental designs that you're unlikely to see anywhere else in the world.
Chicago Auto Show
When you think of cars in the good old USA, your mind probably jumps straight to Detroit. After all, if you're going to go to a car show then it should be in The Motor City, right? Well, over the last couple of years the Chicago Auto Show has actually taken over from the Detroit show in terms of size and overall attendance. Sure, critics and experts are probably still more likely to head over to Detroit, but for consumers, there's no beating the Windy City. The Chicago Auto Show has thousands of different cars for you to come and see, ranging from new takes on classic models to some seriously interesting technical experiments and achievements. It's also just one of the best general shows for the average consumer. Come for the cars, stay for the auto show models. No matter what, there's almost always something great in store for any attendees.
Goodwood Festival of Speed
Before discussing the show itself, let's just admit that the Goodwood Festival of Speed has by far the coolest name out of any auto show on the planet! This show is, as the name would suggest, as much of a festival and celebration of automotive history as a place to show off new cars and ideas. Held every year in West Sussex, the Goodwood Festival is located on the Goodwood estate which is a location that a has a lot of important connections with the history of the British automotive industry. Whether you're looking to get a close look at some classic cars from both the pre and post-war era, or if you want to see some truly spectacular air displays from the famous red arrows, there's just something truly wonderful and utterly British about the Goodwood Festival of Speed!
Paris Motor Show
Now here's an auto show with some serious class! With the first ever Paris Motor Show being held in 1898, this was the first auto show ever and continues to be a serious delight for car enthusiasts to this day. When you think of Paris, you probably think of fine wine, fine dining, and works of art. Well, that's exactly what you get at the Paris Motor Show! Designers and manufacturers flock to this show to demonstrate some of their most interesting and exciting concept models. This is one that just about everyone who's anyone in the automotive industry has in the calendar. If you want to see what the face of driving is going to look like in a few years time, then the Paris Motor Show needs to be on your list.
Frankfurt Motor Show
Was there ever going to be any other show to take the number one spot? The Frankfurt Motor Show really is the big daddy of the industry, so much so that it's actually split into two separate events! On even numbered years commercial vehicles are shown in Hanover, while passenger vehicles are shown in Frankfurt on odd numbered years. Just like the Paris Motor Show, the Frankfurt Motor Show has been around since the 1800s and has grown over time to be the biggest and best auto show on the planet for both consumers and industry experts alike. Whether you're looking to see the new releases from classic manufacturers, or you want to get a glimpse of the future of design and engineering, there's nowhere better in the world than the Frankfurt Motor Show.
So now you know where the best car shows in the world are held. Now all you have to do is figure out which ones you want to attend and start saving up for a ticket. Of course, if you think you can manage to squeeze them all into a single year then that would be a truly impressive feat!