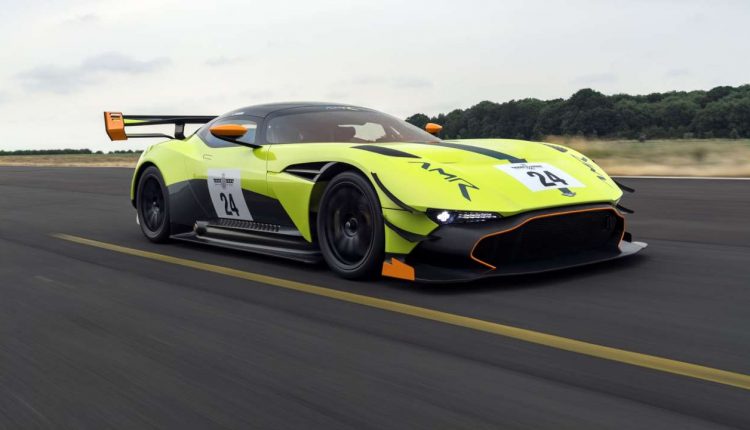 You thought the Aston Martin Vulcan was as hardcore as you could get right? Well you would be wrong because Aston Martin has just revealed an upgrade package for the track machine under it's new AMR performance sub-brand.
What you get are some tweaks over the standard model that include increased downforce from aerodynamic enhancements and shortened gear ratios to deliver "intensified acceleration".
If you are one of the 24 Vulcan owners, you can opt to have the upgrade done to your V12 monster for a price of around £100,000 to £150,000. Yes you can buy a brand new Jaguar F-Type SVR for that sort of money but for the owners it is absolute pocket change and a third of them are expected to purchase the upgrade.
So what exactly does the package get you?
Louvred panels above the front wheel arches (reduce lift)
Pair of dive planes added to each side of the nose
New dual-plane wing at the rear (downforce increase from 321kg to 408kg)
Aero changes have shifted the centre of pressure forwards (closer to the middle of the car)
Aston Martin special operations boss David King said:"Like anything with a motorsport mindset, once we'd built and delivered all 24 Vulcans, we started thinking about how to make it quicker. And so the Aston Martin Vulcan AMR Pro was born.
The shorter gearing makes for truly explosive acceleration between the corners, while the aero package's increased downforce and improved balance give our customers the all-important confidence to explore the extraordinary performance on offer."
https://www.facebook.com/festivalofspeed/videos/1601728446504149/
https://www.facebook.com/autocarofficial/videos/10154957718479023/