Ferrari FF Loses Front Wheel After Crashing On Wet Roads In Cape Town [Video]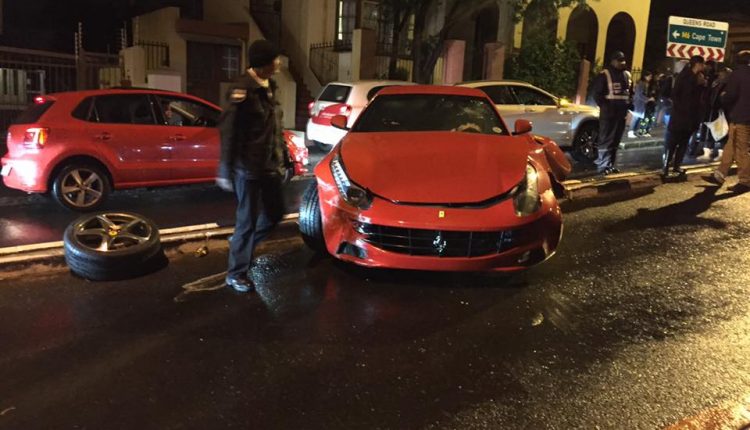 It looks like some wet roads and a heavy foot has caused this Ferrari FF to suffer some rather extensive front end damage.
The pictures taken from Facebook show the 'family Ferrari' on the middle 'mannetjie' in Sea Point, Cape Town. The front end seems to have taken the brunt of the impact with enough force to rip one of the wheels clean off the chassis.
As you can see the roads look rather wet which is probably a bad time to see what a 651 hp (485 kW) V12 is capable of. According to various sources, no one was injured in the incident which is the most important but an individual who commented on the Facebook post said the Ferrari actually collided with their car and had the following to say;
"just so you all know. that was a drunken driver that was speeding and knocked my car. my wife and I are very lucky to be still alive today."