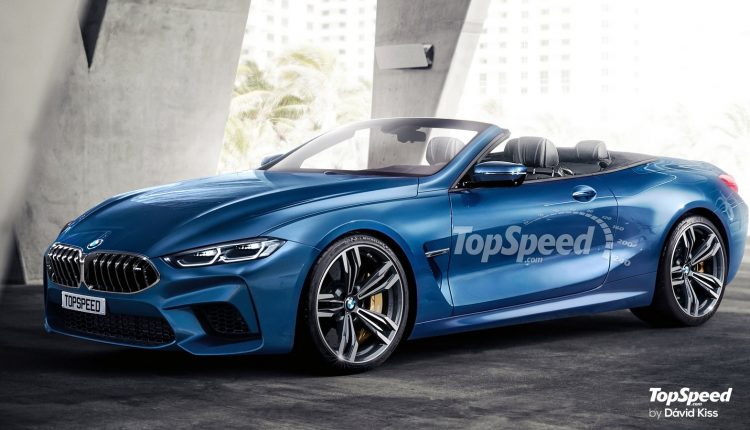 Thanks to the frenzy the BMW Concept 8 created a couple of weeks back digital artists have been giving the 'production' version a bash as we have already seen here.
TopSpeed has given it their best shot too by creating this rendering of the M8 Convertible and although some of the proportions are a little out (the front grille), it does looks absolutely menacing with the usual M styling features.
While we talking about the M8 we have recently learned thanks to Autobild that its competitor is not the Mercedes S-Class Coupe or Cabriolet but rather the Mercedes-AMG GT and Porsche 911.
BMW Chief of R&D, Klaus Fröhlich revealed how the M8 would prioritize sports car dynamics over outright opulence (Mercedes-AMG S63 or S65 Coupe). The M8 will not be a Grand Tourer like a lot of people think as "The 8 will be a real driving machine and comes from the race track to the road," says Fröhlich. The benchmarks for the M8 will therefore be the Mercedes-AMG GT and Porsche 911 rather than an Aston Martin Vanquish or S-Class Coupe.