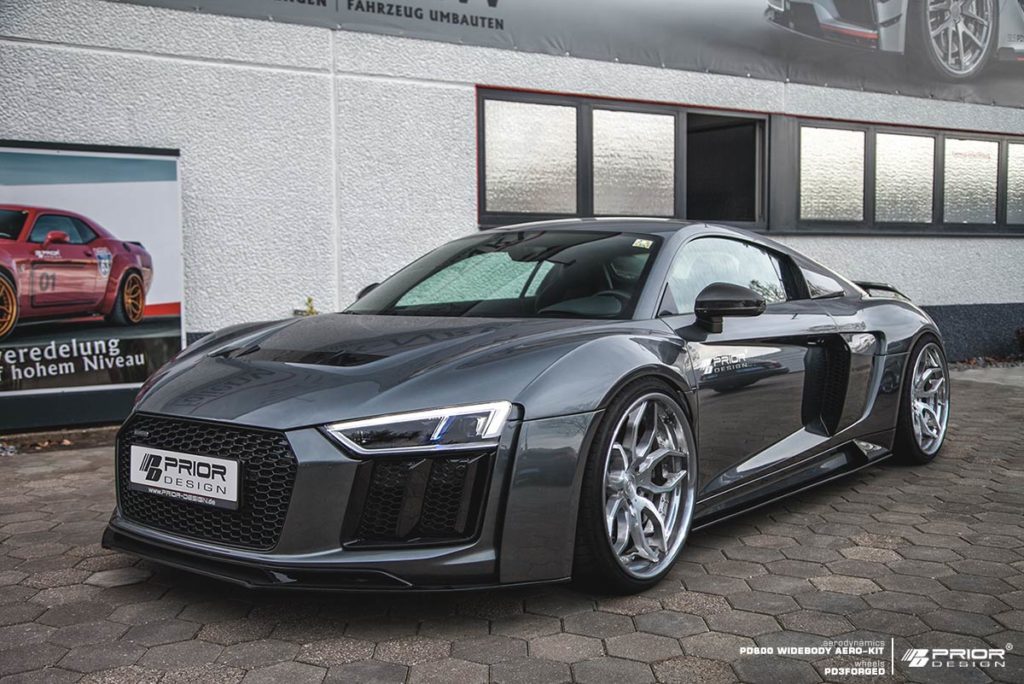 Some Audi R8 V10 owners may want to make their supercar a little more unique and now thanks to Prior Design, they can fit a Wide body kit to do just that.
It is called the PD800WB Widebody Aerodynamic Package and as you can see, it makes the car look rather agro. As the name suggests, it is much wider and includes new bumper vents, hood vent and a  more aggressively sculpted diffuser.
What is a bit strange is that fact that they left the stock wing from the R8 in place. I only say this because it looks a little out of place due to the severity of the cosmetic changes and a larger wing would have been a better choice.
The entire kit has been constructed out of lightweight Fiberglass-Duraflex.