It's fair to say that the petrol and diesel engines so beloved of car enthusiasts around the world are beginning to fade away. Times have changed, and electric cars look set to be dominant in the future. Countries are beginning to set schedules for when they hope to have entirely phased out standard-engine cars, and manufacturers are starting to take notice.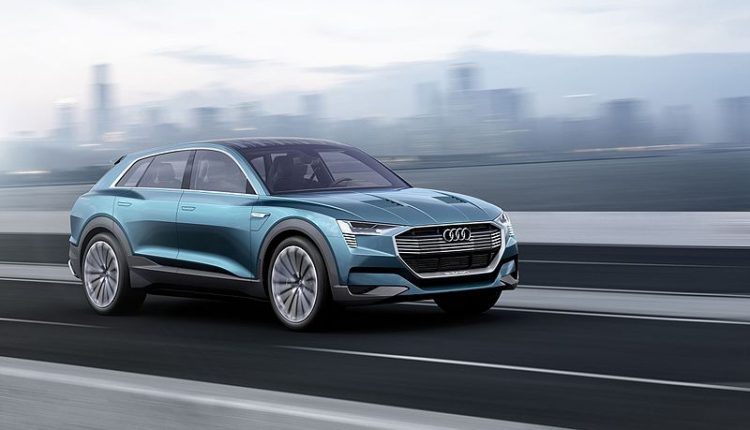 Still, there is some cheer for the car enthusiasts. While electric cars might be without the satisfying sound created by the combustion engines of old, at least there's innovation to get excited about. A number of manufacturers are now throwing their hats into the electric car ring; familiar names with high levels of prestige. Read through this list of upcoming electric releases, and you might find that there's plenty to get excited about in this new, electric future…
Audi E-tron Quattro Concept
Audi might be best known among petrol heads for the frequent auto repair bills their owners have to find the cash for, but they're determined to make their mark in the new electric world — hopefully for all the right reasons this time. The four-seater Quattro is due to come to market in 2018, and will offer 430bhp — potentially rising to 500bhp for short bursts. If you're an Audi fan, this is definitely one to keep an eye on.
Faraday Future FF91
Now this is a car that all car enthusiasts need to be keeping an eye on. The Faraday Future could be a defining car that changes the perception of electric cars forever. The stats are incredibly impressive, including a range of 434 miles — which dwarfs the competition with ease — and an acceleration time of 2.39 seconds from 0-60mph. That's supercar territory, all powered by electricity alone.
However — for there is always a "however" when things sound this good — the signs aren't looking good for Faraday Future as a company. The company has twice called off plans to build manufacturing facilities, which is rarely good news. Fingers crossed that Faraday Future do manage to produce the FF91; it could be a game changer if they manage to get it on the road.
The "Superhero" Mini
When it comes to cars, the Mini is iconic. It's been featured in so many TV shows and movies, including a memorable appearance in the original The Italian Job. With this kind of heritage, it should come as no surprise that BMW are taking the car into the electric market with the Mini E.
Mini boss Peter Schwarzenbauer has long expressed a desire to trim the Mini fleet to five versions. The fifth and final version is confirmed to be an all-electric car, which will be an adaptation of existing Mini. The new model will follow in the footsteps of the Mini E (pictured) which was trialed successfully nearly a decade ago, but not made available for public purchase. However, you're going to have to wait until 2019 to see the new version. The reason? Mini believe that there will be significant advances in battery technology by then — so watch this space.
Do you think any of these above models would tempt you to buy an electric car?