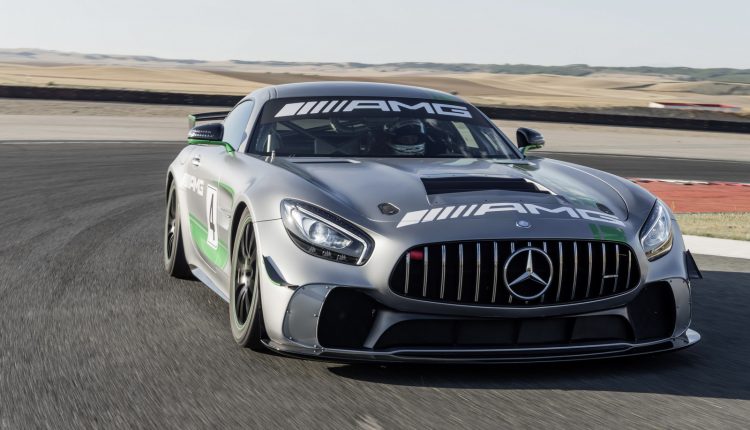 Mercedes has just officially revealed the new AMG GT4 to join their customer racing programme.
The reveal took place at the 24-Hour race of Spa-Francorchamps and the new race car is based on the AMG GT R road car where it aims to compete in the rapidly growing GT4 category. First examples are only scheduled for delivery towards the end of the year so we are only likely to see them competing next season.
Power comes from the same twin-turbo 4.0-litre V8 but it has been tuned to offer up to 510hp and over 600Nm of torque. Strapped to it is a transaxle six-speed sequential competition gearbox, with the differential being adjustable from the outside.
Race cars are light so the chassis and bodywork are made up of aluminium and carbon while the bonnet and front splitter are made out of a composite material.
So you want one? Sure you will just need to part with €198,850 (excluding VAT).