Take a look at the luxury vehicles passing you on the roadway and you're likely to dream of the day you can afford to command a car nearly as slick. Although there aren't price tags normally attached to the side of older model luxury cars, you can usually assume that buying one would be a serious investment. Beyond shopping for a used Mercedes-Benz C Class that you have enough cash to buy, there are several facts you should be aware of before you get into your gently used car.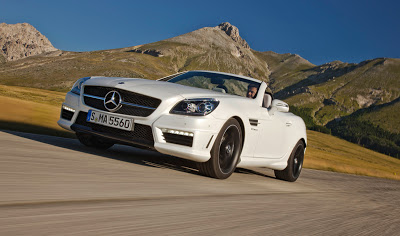 Here are the four top benefits to buying a used Mercedes-Benz.
1. Repair Costs Are Quite Reasonable
Many Mercedes-Benz and other luxury car owners bring their vehicles to dealerships to ensure that repairs are done the right way. These steps are generally taken to remain in compliance with the manufacturer's warranty requirements. Everything from oil changes to wheel alignments should be done on new luxury cars, but older cars can be fixed at home if you want to keep your repair expenses down. So, if you buy a used Mercedes-Benz C Class, you can get your repairs done cheaply and maintain a vehicle that rides like a charm.
2. A Used Mercedes-Benz Comes with Tons of Fancy Features
Pick out the average foreign or domestic car and you will have to get numerous upgrades to find the same features that are offered as standard in Mercedes-Benz vehicles. Want a moon roof, heated seats, cruise control, and a touchscreen navigation system? You can spend less purchasing a used luxury car than purchasing a newer car that only comes with basic options. In fact, you'll need to look over your owner's manual to find out all the features that come included in older model Mercedes-Benz cars.
3. These Cars Depreciate Slowly
The price of a new luxury car is generally on par with the cost of buying a new small condo. Coincidentally, pre-owned luxury vehicles get a lot more affordable after they've been driven for three to five years. After that, their value remains very steady, meaning that you can potentially recoup everything you put into your used luxury car purchase when you want to trade it in.
4. Luxury Cars Can Easily be Kept Running for Decades
People bond with their luxury cars very quickly, even if they are already 10 or 15 years old. From the leather seats that mould to your body to the way they handle the road, luxury cars are generally built to last. Take care of your Mercedes-Benz and its engine will keep on running for years and years.
Luxury cars don't stop being glamourous just because they are a few years old. If it's going to be awhile until you're able to save up and buy a luxury car brand new off the lot then you may just need to adjust your mindset. Drive a luxury vehicle that treated its previous owner well and your new purchase will keep running for as long as you need it.