Put simply, there is no muscle car quite like the Ford Mustang, a legendary vehicle that's thankfully been brought back to its glory days by Ford. But as any passionate driver knows, owning a Mustang isn't enough on its own. Once you're sitting behind the steering wheel, you start dreaming about how you can truly customize it from bumper to bumper – not to mention the steering wheel you're drooling over.
#1 Roush
The number one tip for customizing your Ford Mustang in Brampton is buying exclusively Roush parts. The difference between Roush parts and most other customization options is that most Roush parts are backed by Ford. Using other parts can invalidate your car warranty if you're not careful about what you buy. Given the fact that your warranty covers any defects in your car, and covers certain parts, tune-ups, and repairs, as well as roadside assistance, typically for 3 years after the purchase of your vehicle, invalidating your warranty due to a careless oversight can be an expensive mistake.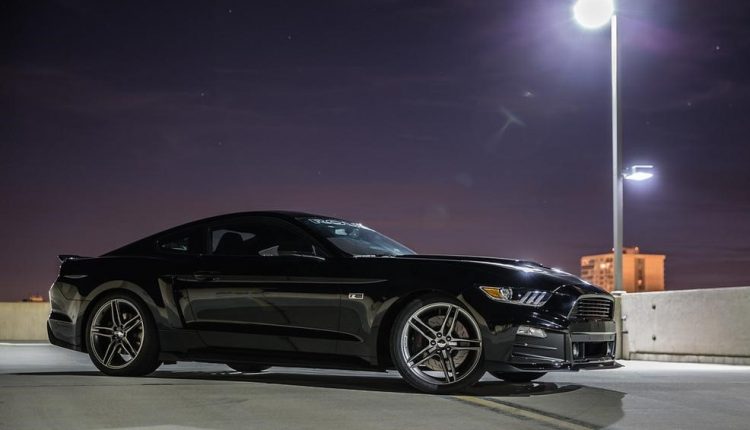 Roush makes championship winning parts and you can buy them and have them installed at Colony Ford Brampton, a licensed Roush dealer. They make anything you could possibly want, from superchargers to exhausts, grilles, interior improvements, detailing, graphics, and performance package. Have your Roush parts installed by a dealer that cares about Ford Mustangs in Brampton.
#2 Learn the Local Laws
There's nothing worse than finding out that you've installed a modification that isn't legal or that could get you in trouble with your insurance company. Don't risk failing an inspection; find out what's against the law and what's just fine. The good news is, laws regarding modifications in Ontario aren't nearly as strict as many believe. For the most part, modifications are only disallowed if they are unsafe, otherwise, you should be fine. You can read the Ontario Passenger / Light-Duty Vehicle Inspection Standard to be sure, or talk to an expert at a Ford Mustang Brampton dealership that does customizations.
#3 Talk to a Dealer with Passion
It's sad to say it, but not every dealer cares about this classic muscle car, even if they sell them. If you need a sign that a dealership that does Ford Mustang customizations in Brampton really cares about the car, look into their personal projects. Dealerships like Colony Ford Brampton find any reason to race, especially charity events. They're community-building events that contribute to a good cause and get a great crowd together to enjoy a Mustang tearing up the track.
#4 What's Everyone Else Doing
For most Mustang drivers, customization is about personalizing your ride and making it your own. When it comes to appearance modifications, go with your personal tastes, but make sure you know how to differentiate your vehicle from the crowd. You want to look unique when you buy a Ford Mustang in Brampton so keep your eyes peeled when you're on the road and ask around at the dealer.
#5 Decide What Kind of Mustang Driver You Are
The modifications you get will depend a lot on what kind of Mustang driver you are. You may just want to commute in style, or you may really get a kick out of an enhanced rumble and taking it to the race track. Your Mustang should fit your personality and your driving style like a glove.
Once you have the answer to these questions, you're ready to take on the challenge of customizing your Brampton Ford Mustang. Are you up to the task?