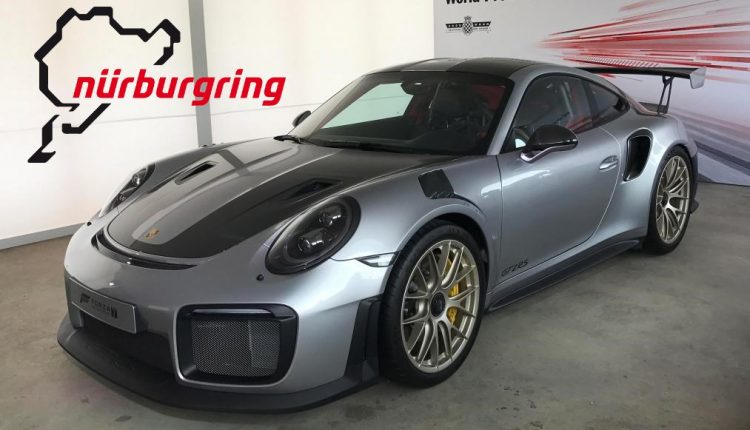 Porsche debuted their vicious new GT2 RS at Goodwood Festival of Speed this weekend and with performance figures to make your eyes water, how fast could it lap the infamous Nurburgring?
Motoring asked Porsche's motorsport boss Frank-Steffen Walliser and he sounded rather confident that the 7 minute barrier will be broken by their latest creation.  "This is the seventh generation of the 911. It's all about sevens… It's 700hp but it's no seven at the Nurburgring," he hinted.
When asked if the GT2 RS could potentially beat the Huracan Performante's time, Walliser could not resist a sly dig at Lamborghini. "I will say one more thing about [the Nurburgring lap-time]… We [will] use the tires we sell to the customers. We [will] use the engine that the customer will have in his car. This is the Porsche approach. I'm not going fo rlap times that the customer cannot achieve. Full stop… No comparison to competitors, but that is how we do it."
There has been no indication as to when the beast will be unleashed on the Green Hell but it will most certainly have the weight-saving Weissach package to set the best possible time.