As we grow up, playing racing games and dreaming of the perfect car; the dream is to drive as fast as we possibly can. Although there are many ways to measure how great a car is, in the end, it always comes down to the speed. The adrenaline rush of driving over 200mph is what gears many of us up for watching formula one and working hard in the hopes of one day owning a supercar.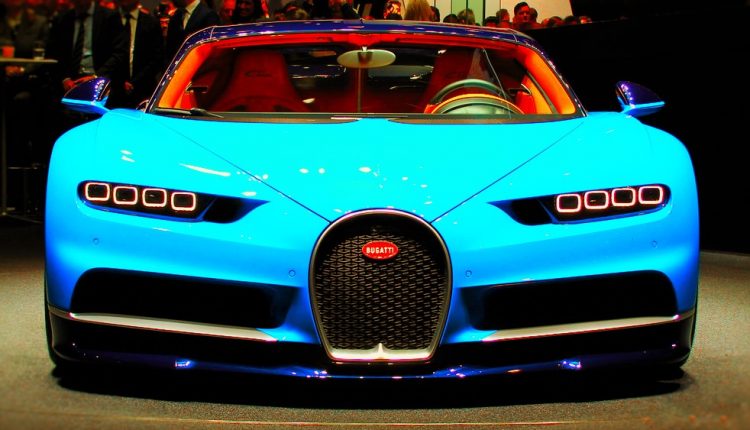 Today we are going to take a look at the current top ten fastest cars in the world, road legal of course. Some of the cars on this list will be from car manufacturers you've never heard of, but the car's themselves will stay in your memory for a long while.  It may surprise some of you that Bugatti doesn't hold the top spot this time around, so let's get straight into it and begin the countdown.
Noble M600: 225 mph
Noble Automotive deserves to be listed with its more famous British manufacturers such as McLaren, Jaguar and Aston Martin. As the 10th fastest car in the world, it has exploded onto the supercar scene and taken many people by surprise. Noble was established in 1999, and this car was produced in 2009. It can reach 0 to 60 in 3 seconds and has 650hp. This car might not be the prettiest, but it does the job magnificently.
Zenvo ST1: 233 mph
The Zenvo is one of the only supercars to come from Denmark, and it doesn't disappoint. As one of the fastest cars ever built, Danish engineering is at it's best with this stunning beast of a vehicle. It contains a 6.8-liter V8, plus a supercharger and a turbocharger to create 1,104 hp and 1,054 lb-ft. That's some power!
Pagani Huayra: 238 mph
This car of Italian design is the definition of streamlined. It is sleek, lightweight and incredibly powerful. It has recently been upgraded to the Huayra BC, which weighs the same as a Honda Civic but is five times as powerful. This car is not one to be underestimated.
McLaren F1: 241 mph
Known more commonly as a successful formula one team, when McLaren released the F1, it shook the world. Holding the title of world's fastest for a little while, the F1 has a central driver's seat and holds a 6.1-liter BMW M V12.
Koenigsegg CCR: 242 mph
In 2005, the Koenigsegg held the title of the fastest car, until being beaten by the Bugatti Veyron. Featuring a 4.7-liter V8 of the company's own design, it is an impressive piece of engineering from Sweden and is a sleek, delicate machine to look at.
Saleen S7 Twin Turbo: 248 mph
A sleek, stunning supercar, the Saleen S7 is rated highly on its performance by many. With its ability to perform 0 to 60 in 3.3 seconds, it is a legend amongst supercars around the world.
SSC Ultimate Aero: 256 mph
A relatively unknown car brand, Shelby SuperCars, produced the Aero which actually beat the non-sport Veyron in 2007 with a speed of 256 mph. It contains a 6.3-liter twin-turbocharged V8 with 1,287 hp. Very Impressive, and incredibly stunning.
Bugatti Veyron Super Sport: 268 mph
Undoubtedly the most famous supercar in the world, if you crashed while driving one of these bad boys, you'd need much more than a car accident attorney. With a hefty price tag of $1.7 million, this isn't for the everyday car fan. It has 1200hp and has long been considered the most powerful road car of all time. It is currently still recognised as the fastest car by Guinness World Records.
Bugatti Chiron: 261+mph
Coming as the successor to the world-famous Bugatti Veyron, the Chiron had pretty big boots to fill. You might be wondering why this ranks above the Veyron if it's recorded street speed is 261 mph, but it is simple: no one knows the top speed yet. It's a mystery for now, but developers peg it to beat the all-time speed record of 271, set by the Hennessey Venom. So while we wait, we can appreciate the potential that this vehicle has and marvel in its stunning design.
Hennessey Venom GT: 270 mph
While driving at the Kennedy Space Center last year, the Hennessey Venom recorded a speed of 270.4mph. However, there is some dispute of whether it can be classed as the fastest car because it only drove in one direction for the speed test. Usually, an average is taken from multiple runs. Still, until then there is no denying that this car is a beautiful beast.