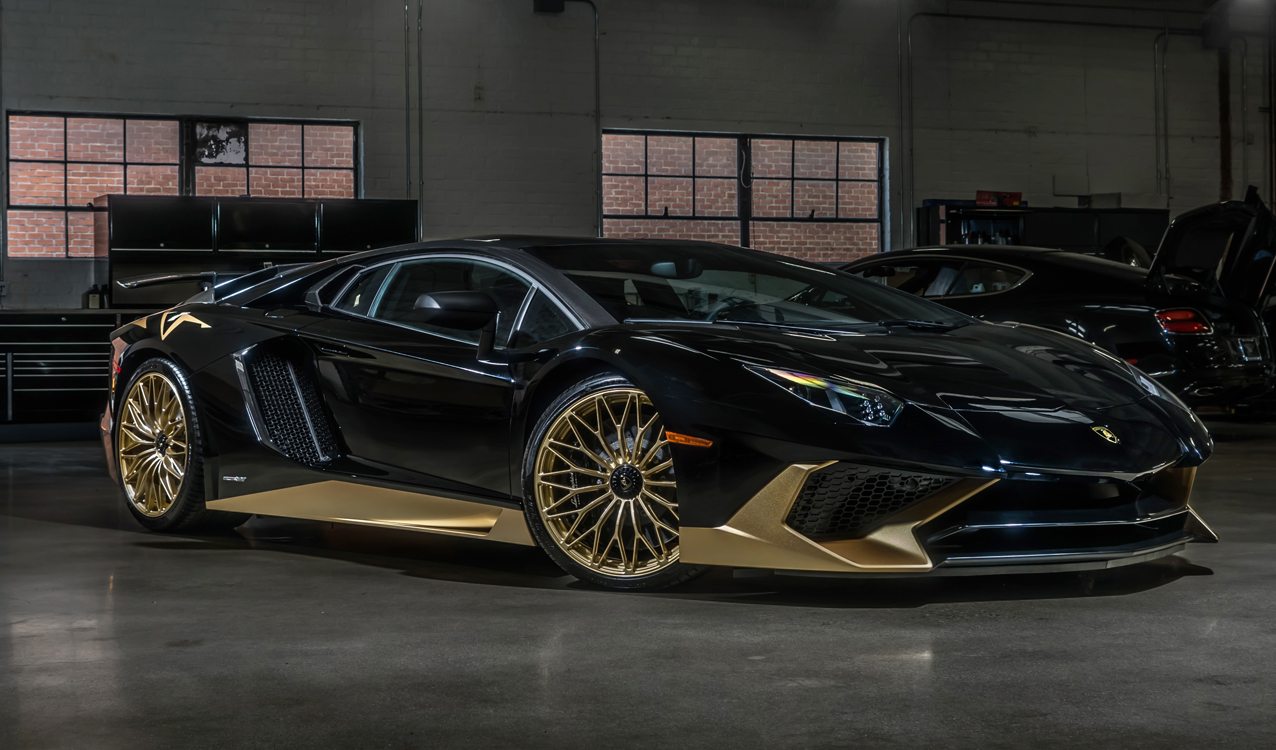 The last time we spoke about a Lamborghini Aventador SV spec, we were talking about the car that had been spec'd the highest. Now we are talking about another high-spec but this is just the last Coupe to arrive at Lamborghini Beverly Hills.
The V12 raging bull is finished in gloss black with gold accents and wheels. Does it look familiar to you? Well it should because it has taken inspiration from the legendary black and gold Miura SV (seen below).
Most Aventador SV's have the wing and roof finished in matte carbon fibre but this particular car has a full gloss finish which really gives it an edge over other examples. The stitching inside matches the gold on the exterior and it is safe to say the team at Ad Personam went above and beyond to make this supercar one of the most unique yet.