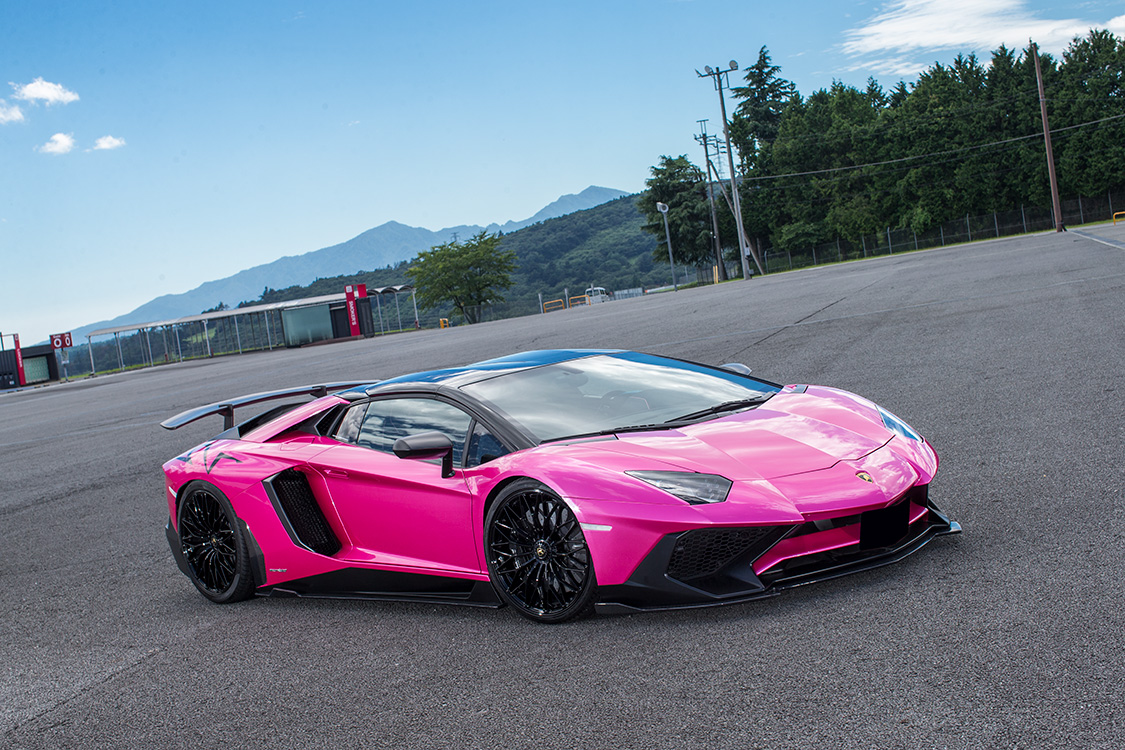 Liberty Walk are known for their extravagant wide body creations and although this Lamborghini Aventador SV does not have the full Liberty Walk treatment, it has been wrapped in possibly the brightest pink in the world.
When I first saw these shots I thought where is the Liberty Walk influence because the eye immediately focused on the hot pink hue but if you take a closer look, you will see a complete body kit.
A new front apron, side skirts, rear diffuser, and a sizeable wing make up the kit of which the tuner is asking at least $8,000. If you want the kit in carbon fibre re-enforced plastic you will need to splurge a bit more.
Nothing has been done to the engine so you can expect the V12 to push out 740 horses allowing the pink bull to rocket to 100 km/h in just 2.8 seconds.