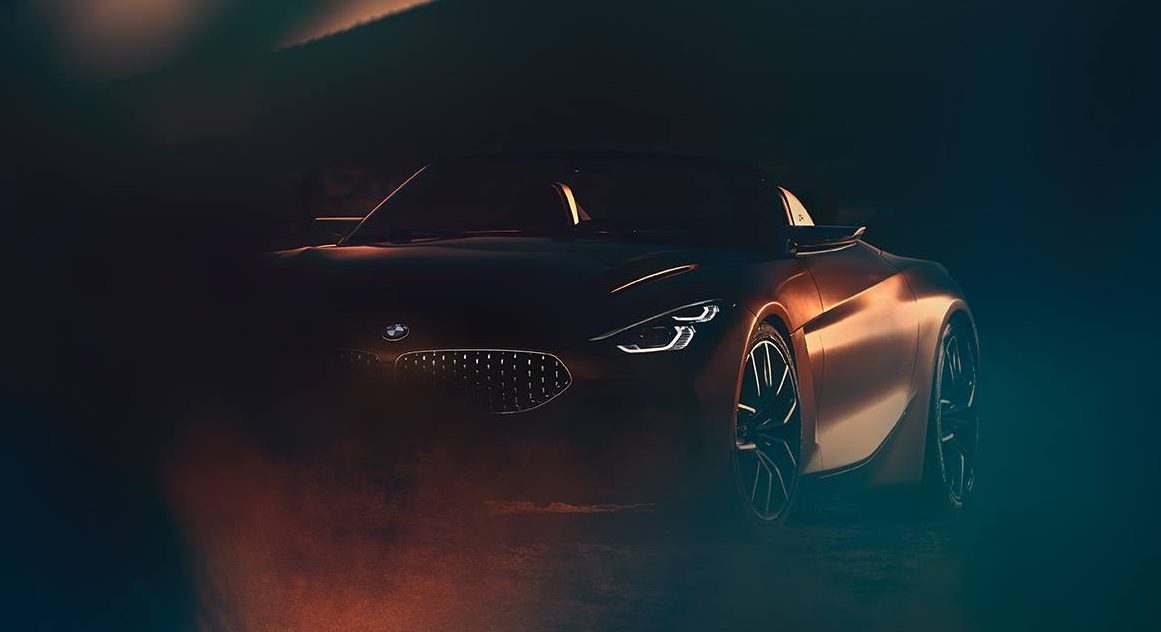 BMW has released a single teaser of the roadster Concept ahead of it's debut at Pebble Beach and just from this image we are frothing at the mouth to see the stylish piece of kit.
It has been designed to preview the design language for the next-gen Z4 and from what we can see it will feature a very sculpted front fascia with prominent kidney grille, LED headlights and sleek mirrors (may be camera's).
We can also see front fender vents and heavily stylized bodywork that flows into the muscular rear fenders which are covering the rather large alloy wheels.
No other details have come from the manufacturer themselves but they have described it as "sporty and progressive" showing the company's "vision of a modern roadster."
The car should be unveiled tomorrow with the production model debuting "over the course of next year."