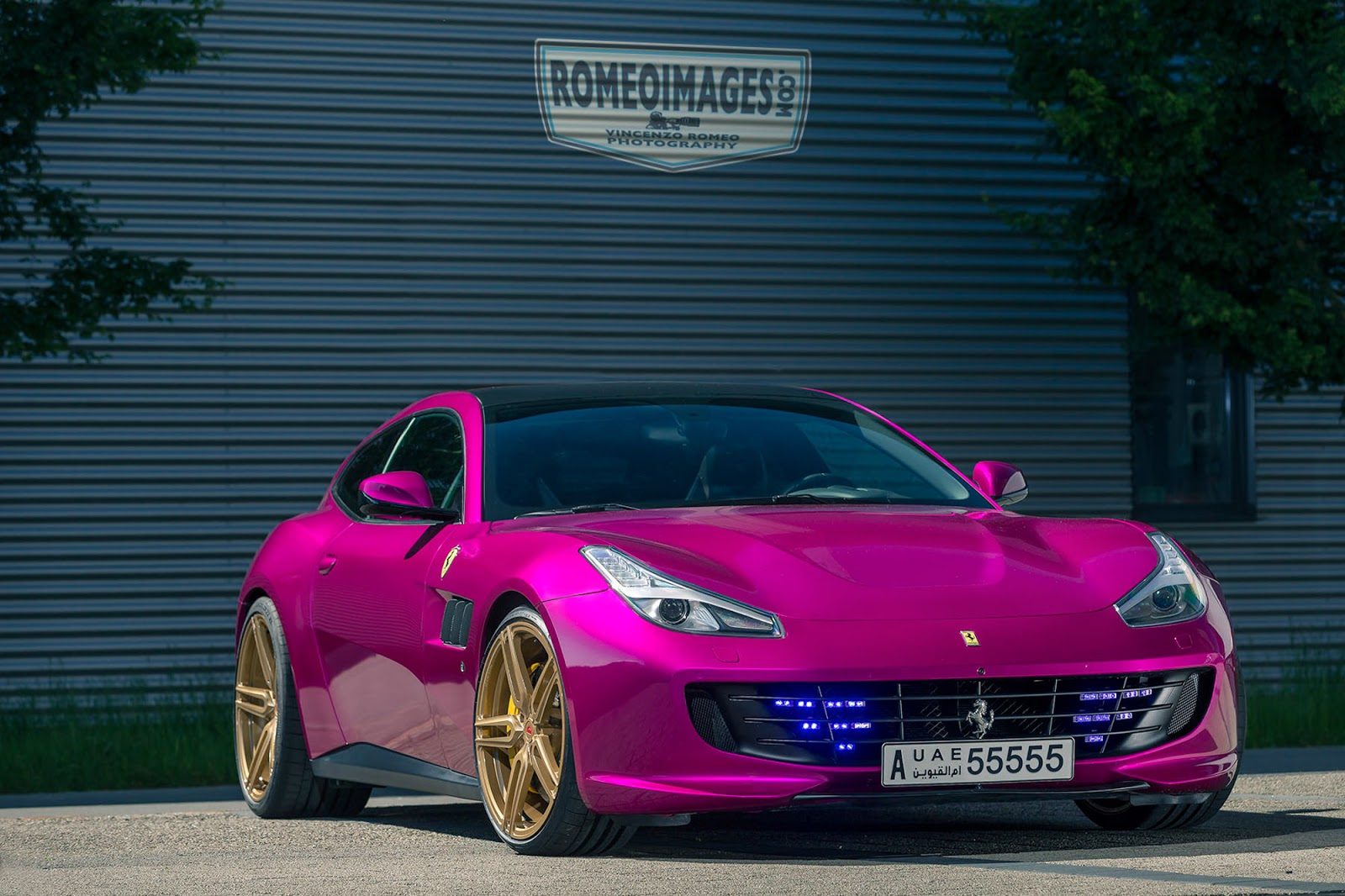 Earlier on in the year, we read a report that Ferrari will never paint a prancing horse pink so what if you simply cannot resist the urge?
You simply head to your nearest car wrapping team and select the brashest pink hue possible to make the Ferrari Execs shake their heads.
This GTC4Lusso has not only received a bright Magenta wrap but also some purple LED 'running lights' inside the grille. Perhaps the only saving grace are some unique gold wheels by Vossen which gives us an excellent view of the yellow brake calipers and huge rotors.