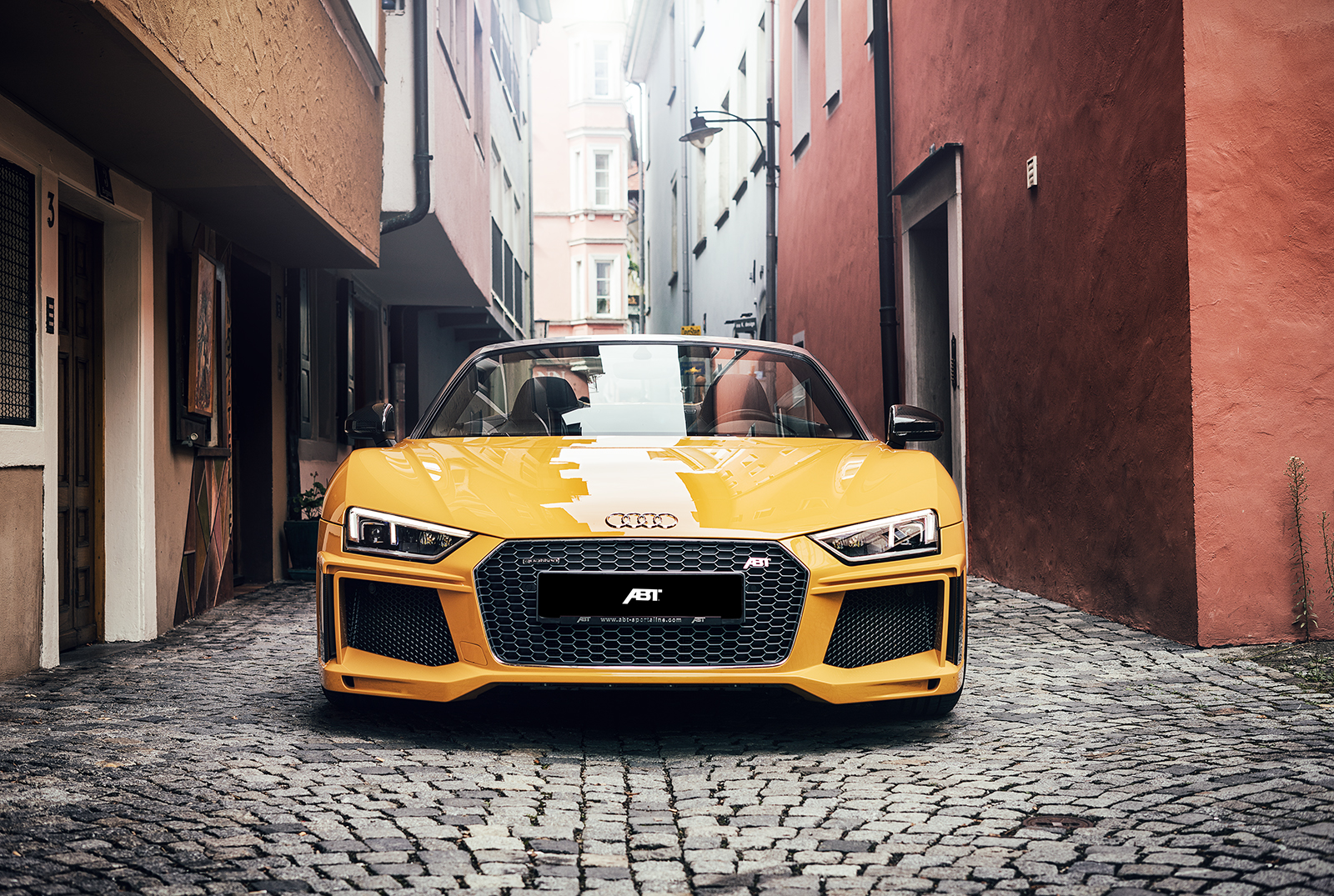 We have seen what ABT are capable of when it comes to the Audi R8 Coupe but what about the less powerful convertivle sibling? Well here is your answer.
Prior to Audi unveiling the V10 Plus Spyder variant, the less powerful V10 Spyder was your only option from the new R8 range. Yes you can now purchase a V10 Plus Spyder but it will set you back a massive chunk of change.
ABT's answer to this is a 610 horsepower version that costs €7,386.55 without installation and the incredibly expensive carbon kit. The new body kit includes an aggressive carbon spoiler at the bottom and redesigned side air intakes without protruding vertical fins. The side skirts are upgraded, and the rear bumper is also new, incorporating a large air diffuser.