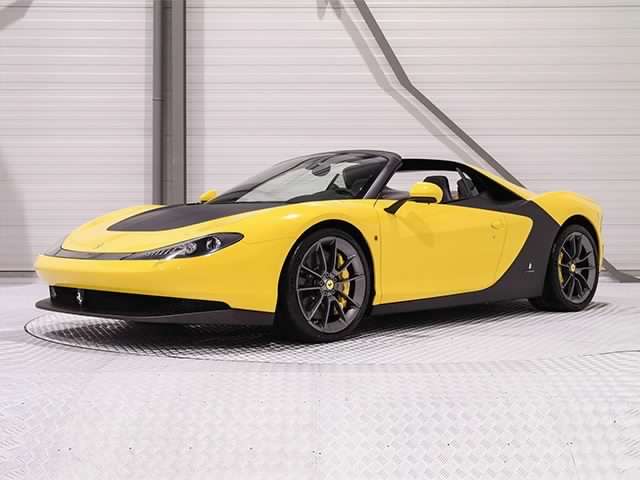 The first time we saw the Ferrari Sergio, it was in concept form at the 2013 Geneva Motor Show and it was unveiled as a tribute to the legendary designer Sergio Pininfarina.
Fast forward two years and Pininfarina produced a production version to celebrate it's 85th anniversary. Using the Ferrari 458 Speciale as the based, only six units were produced and they had all found owners before being unveiled at the 2015 Geneva Motor Show for a whopping $3 million.
Well one of those units has surfaced for sale in the Netherlands but you will need to part with $5 million (approx R67 million) to add it to your collection. That is some serious appreciation in just two years and although I doubt it will find a buyer at that number, you can bet your bottom dollar that the original (current) owner will be making a nice profit off this highly limited machine.
The other five units are scattered around the globe with one unit sitting in the UAE, three in the United Statses, one in Switzerland and another in Japan.