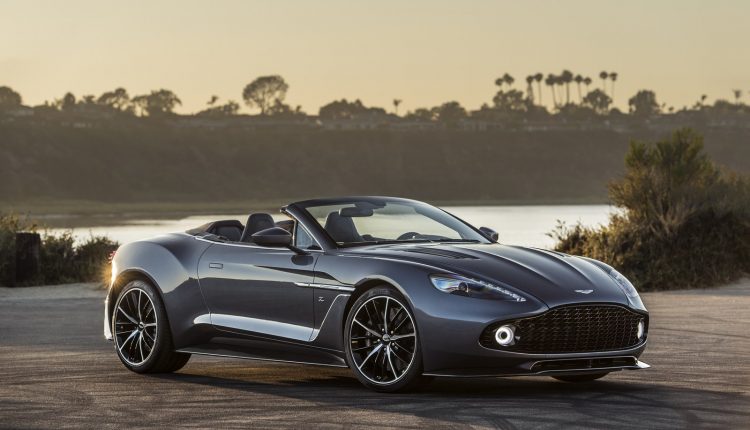 We saw it testing a few days back so we assumed it would make it's public debut at Pebble Beach and we were correct.
Here is your first look at the superbly sexy Aston Aston Martin Vanquish Zagato Speedster joining the existing Coupe and Volante models which were revealed last year. Although this Speedster will be seen next week, a shooting brake variant has also been confirmed for production.
The four Zagato models will total 325 cars, with production split between 99 Coupés, 99 Volantes, 28 Speedsters and 99 Shooting Brakes. All models except the Shooting Brake have already been sold.
All four cars are based on the Vanquish S so the Zagato's use the naturally aspirate 5.0-litre V12 petrol engine, which produces 592 horses, 27 more than the standard Vanquish. The Coupe and Volante variants are able to deal with the 100 km/h sprint in just 3.5 seconds but with the additional weight of the Speedster's convertible system and the bigger Shooting Brake, this will slightly increase.
So what stands out with the Speedster? Well for starters you see the 'speed humps' behind the front seats, which represent Zagato's 'double bubble' roof, a feature originally added to the firm's racing cars of the 1950s to allow space for racing helmets.
Both the Coupé and Volante Zagatos are priced at around £500,000. The Shooting Brake is expected to cost £650,000, while the Speedster, as the most exclusive model, will be the most expensive. It's set to cost just less than £1 million.