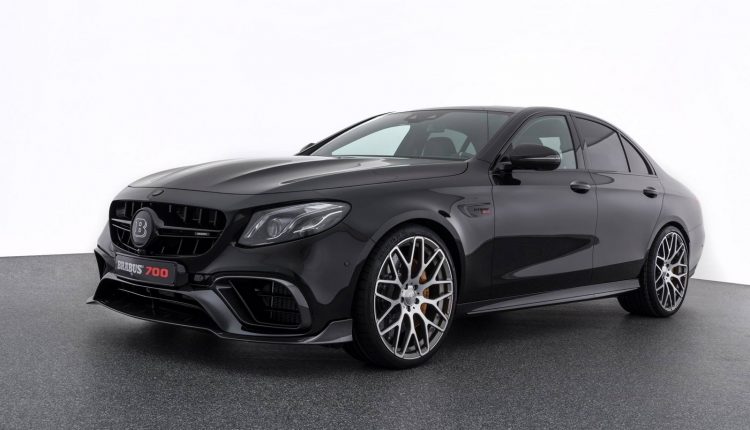 Brabus are back in the headlines with their new 700 creation based on the mean Mercedes-AMG E63 S.
As we all know, in stock form the E63 S pushes a whopping 603 hp and 850 Nm of torque but the tuner has slapped on their plug-and-play control unit which takes these figures to 690 horses (700 PS) and 900 Nm of torque.
The boost in performance allows the super saloon to hit 100 km/h from zero in just 3.2 seconds and go all the way to 300 km/h. You may apply the upgrade to the Estate version too but the sprint time is 0.1 seconds slower (shame).
If you want to give it that Brabus look, then you can also go for the aerodynamic kit which is made from carbon fibre and optimized in a wind tunnel. The kit includes larger air intakes on both sides of the front bumper, spoilers on both ends, and a diffuser insert. You simply cannot have stock wheels (well you can but I won't allow it) with the kit so you are offered wheels up to 21-inch to complete the cosmetic makeover.
You can opt for a stainless steel exhaust system to give the saloon an angrier tone but if you don't want to annoy your neighbor, you can push the 'Coming Home' feature and the valves will do the work.
As always the cabin can be customized with a choice of "unlimited" colours and combinations.
BRABUS 700 Mercedes-AMG E63 S