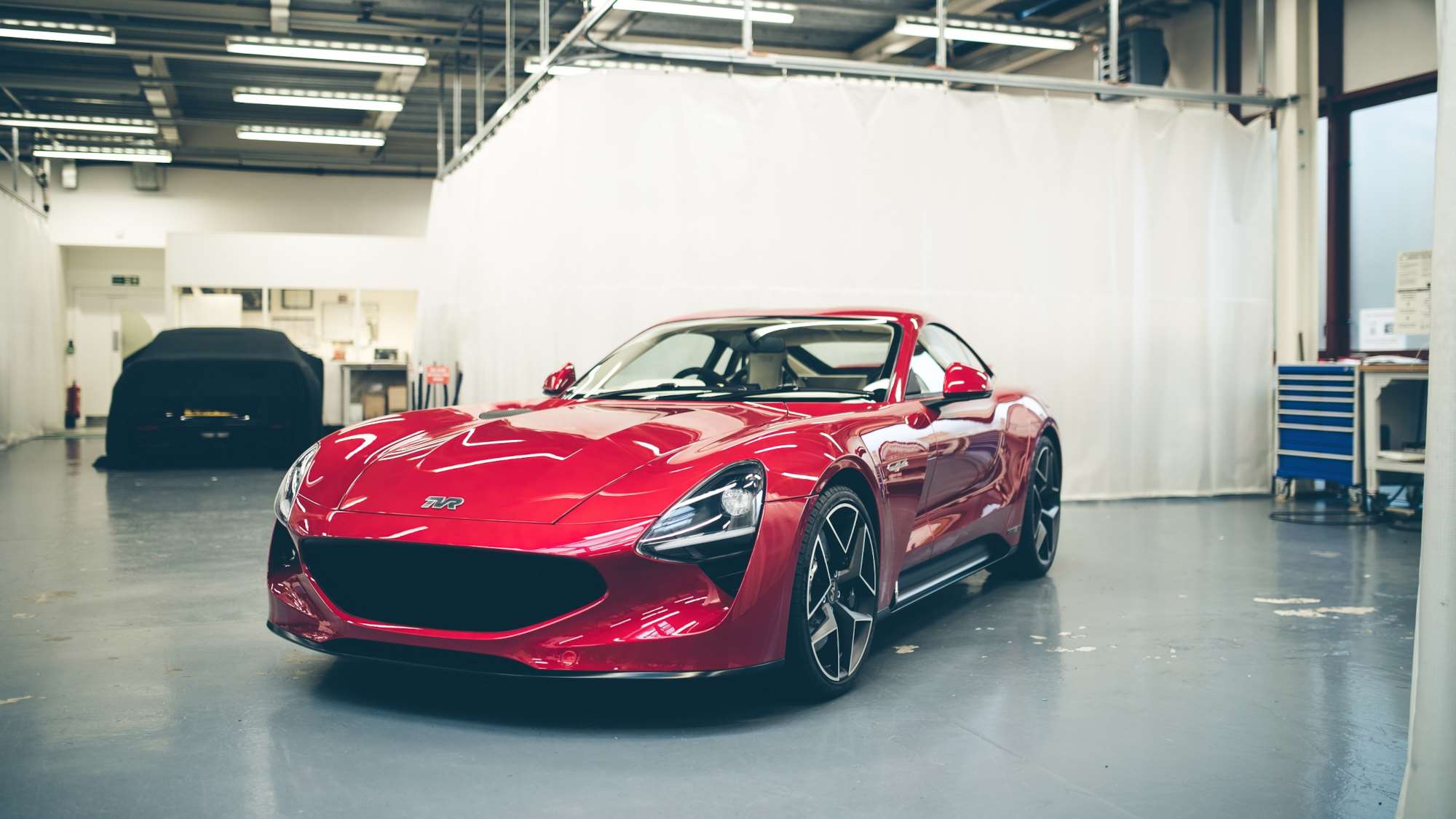 The long-awaited revival of the TVR brand is here thanks to the world premiere of the first all-new car from the reborn British sports car firm in 10 years.
The car is called Griffith and it looks like a fantastic step in the right direction for a much loved brand.
TVR describe it as "Boasting timeless sports car proportions and radical styling, the new Griffith is unmistakably a TVR, while its LED headlamps and full ground effect aerodynamics truly bring the brand into the present day."
The engine is a 5.0-litre Ford V8 "enhanced" by Cosworth. Power and torque are not yet confirmed but we assume it has around 500 hp in order to achieve the longstanding power to weight target of 400hp/tonne.
The power has been calculate becase we know the new Griffith weighs in at 1250kg.
To keep things under control, you get ABS and traction control as standard.
For the purists out there, the Griffith uses a six-speed Tremec Magnum XL gearbox.
I think it looks absolutely epic! What are your thoughts?