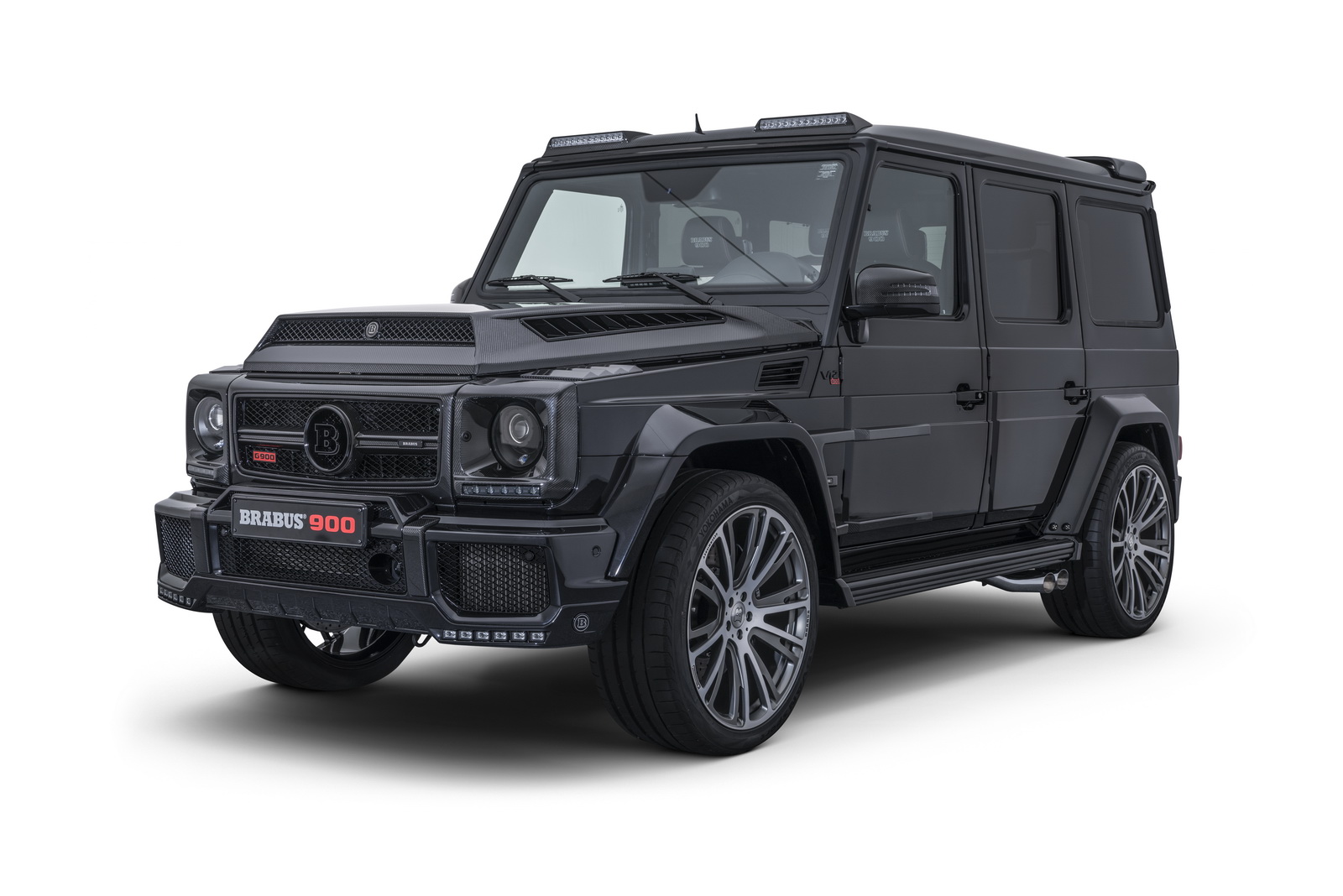 It will be shown off in Frankfurt for the very first time but BRABUS has sent out the press release of their 900 "ONE OF TEN" ahead of the public reveal.
As you can see it is based on the G-Wagon but more importantly the G65 AMG which means it packs a mighty V12 engine.
According to the tuner, it is the world's most powerful twelve-cylinder off-roader with a rated output of 662 kW (900 hp)and 1,500 Nm of torque. This is good enough for a 100 km/h sprint in just 3.9 seconds and if you are brave enough you can take it all the way to a limited 270 km/h. So what modifications did they do to the V12 to achieve these astonishing figures?
Increased the displacement from 6.0 to 6.3-litres
Modified exhaust manifolds
Standard turbos replaced with BRABUS turbos with larger compressor unit and turbine
Larger down pipes with diameter of 80mm
BRABUS stainless high-performance exhaust with actively controlled exhaust flaps
To match the performance, BRABUS will install their WIDESTAR kit which adds 12cm to the width of the body and makes space for huge 23-inch wheels. Behind these wheels sits "the largest braking system ever designed for an SUV."
As the name suggests, they are only making ten units of this off-road beast with each getting an individual 1/10 plaque.