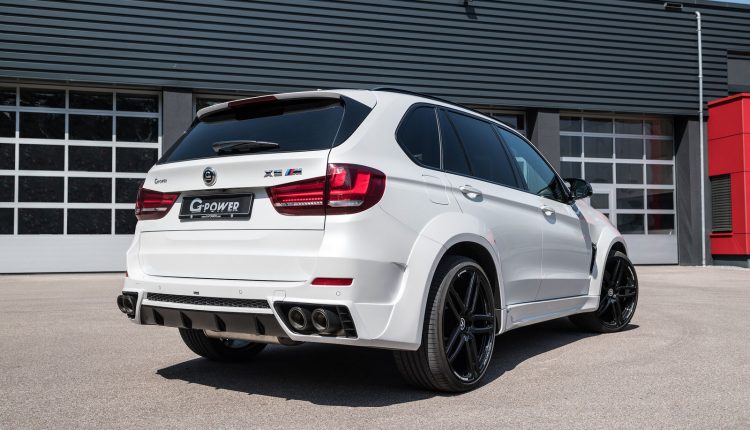 G-Power are known to christen their creations with words such as Hurricane and Typhoon and the lastest offering adds to the Typhoon line up with this bonkers BMW X5 M.
So you want a car with enough space take the family away on weekends but you also want to spank some supercars now and then? Well G-Power have the solution for you with their 739 horsepower X5 M.
They take the 4.4-litre M TwinPower Turbo V8 engine and bring its output from 567 hp and 750Nm of torque, to 739hp and 980Nm of torque.
This was achieved thanks to a turbocharger modification and by applying the Bi-Tronik 2 V3 engine control software. They [G-Power] unfortunately do not give us performance figures but with this kind of power output, you may squeeze a 0 to 100 km/h sprint time under 4 seconds.
No performance hike should leave the soundtrack or cosmetics as standard so you are also offered a titanium sports exhaust, wider wheel arches, larger air intakes in the redesigned front bumper, tweaked rear bumper, and massive 23-inch rims.