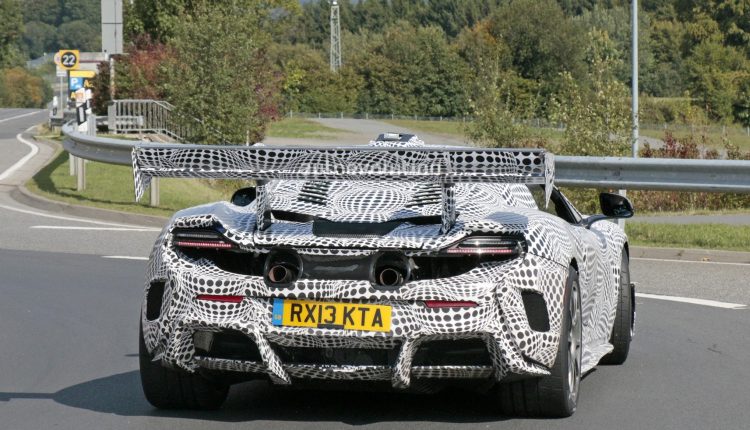 Just yesterday a mystery McLaren mule was spotted near the Nurburgring which is evidently based on the 675LT.
My first thought is that it is a racecar prototype but it could also be a test mule for something completely different.
The aero package stands out like a sore-thumb thanks to the enormous swan-neck rear wing but also because of some holes in the hood and the dramatic front spoiler and splitter.
There is another interesting piece of "information" from the shots with the windshield sticker saying "MV715-23". BP23 is the internal codename for the P1 successor so this could be what is hiding under all that camouflage bodywork too.
Until we have more information it is pretty much a guessing game for now so let us know what you think it could be in the comments.