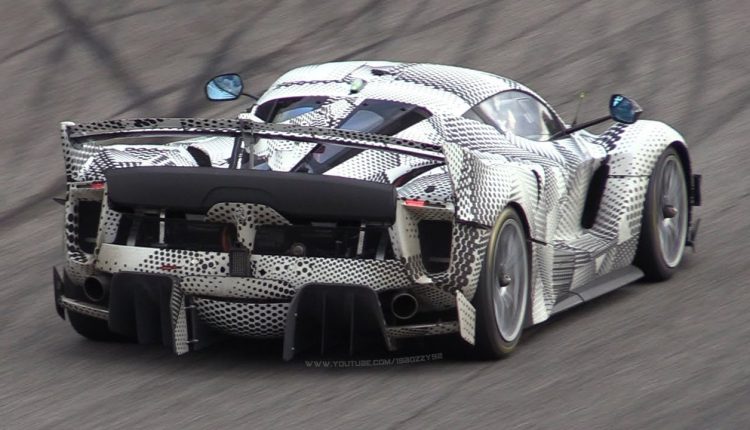 The current ultimate track weapon from Ferrari is the FXX K but it looks like they are stepping it up a notch as a mule has been spotted at Monza which could be the FXX K Evoluzione.
Remember the 599XX spawned an even more hardcore variant called the 599XX Evo well maybe the track LaFerrari is headed the same way?
Although it is wrapped in camo from nose to rear, some of its intricate aerodynamic bits are clearly visible. Just look at the new fixed rear spoiler and F1style shark fin. The rear-end looks even more extreme with its humongous vents and diffuser element. The car is likely to get a completely revised aero-package consisting of a new front end as well.
Can we expect the engine to produce more power? Well it currently puts out 1,036 hp which is probably enough but knowing the crazy Italian's, they will up this by 30 horses or so.
I simply can't wait to see what the final product looks like but for now we have this video to listen and drool over.