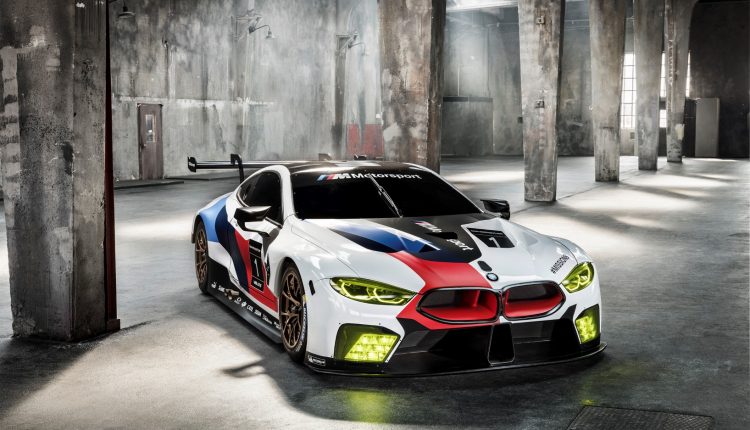 "The BMW M8 GTE is our new GT flagship and will go head to head with the strong opposition in this sector," said BMW Motorsport Director Jens Marquardt. "For us, the presentation of the uncamouflaged car at the IAA is the next important step on the road to our first race outing, which we plan to be the 24 Hours of Daytona in 2018. The FIA WEC and the IMSA series in North America are a top competitive environment for our new challenger. With the BMW M8 GTE, we are bringing cutting-edge technology to the top international class of GT racing, whilst at the same time tying in with our tradition at Le Mans. The development of the BMW M8 GTE is on schedule, and we can hardly wait to see the car challenging for victories in 2018."
Under the hood sits a 4.0-litre TwinPower Turbo V8 with a nominal base output of more than 500 hp. The power transmission in the BMW M8 GTE takes place via a sequential, six-speed racing gearbox.
At a length of 4,980 mm and a width of 2,046 mm, the car weighs just 1,220 kilograms which is astonishing but achieved thanks to extensive use of ultra-light CFRP components.