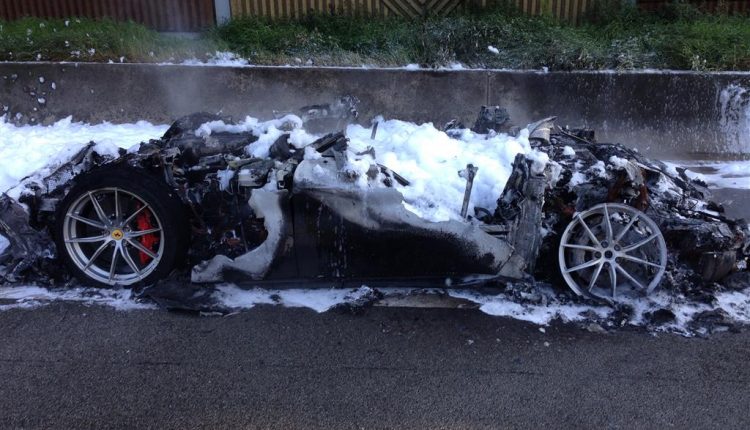 Sadly one of the 799 units of the Ferrari F12tdf is no longer as it was completely destroyed after catching fire on the German Autobahn.
Local news General Anzeiger Bonn reports that the occupants of the limited edition supercar heard a band whilst driving. Shortly after that, they noticed flames rising from the rear of the vehicle, which forced the driver to pull over to the side of the road.
The driver alerted the fire department as fast as possible but nothing could be done because by the time the services got there, the car was demolished.
Upon analyzing the charred remains of the supercar, investigators believe some kind of engine failure was responsible for the inferno.
Used examples are fetching around $1 million and considering there is one less, yours has just gone up in value. Still feel bad for the owner of this car as that is a very sh*t thing to happen to such an epic machine.