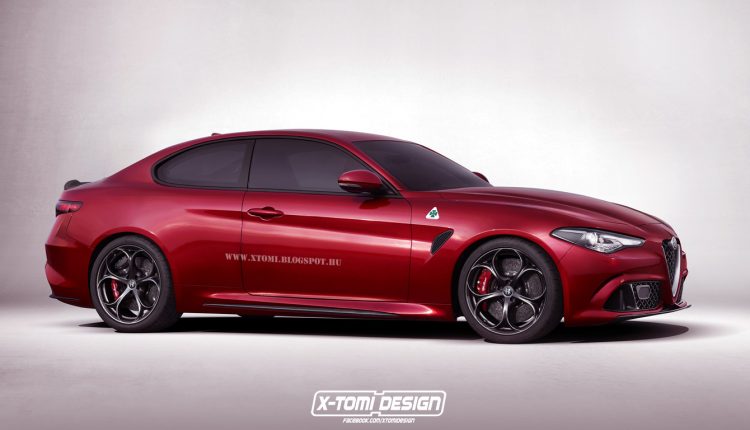 According to a recent report by Automotive News, the two-door version of the Alfa Romeo Giulia aka the Coupe could show it's face before the end of 2018.
The long-awaited and highly-anticipated two-door Giulia will arrive before the end of next year and directly target the BMW 4-Series, Audi A5 and Mercedes-Benz C-Class Coupe.
We all thought we would see it at this year's Geneva Motor Show but that obviously did not happen. Maybe they want to create some more hype?
It would make sense for Alfa to create the Coupe version for two reasons. The first reason is that it will be relatively cheap to develop and the second and more important reason is that it may encourage prospective Mercedes, BMW and Audi buyers to see what the Italian's can do.
When the Giulia Coupe does come to fruition, we are pretty certain it will be offered with the same range of engines which means there will be a range-topping 2.9-litre twin-turbo V6 Quadrifoglio version.