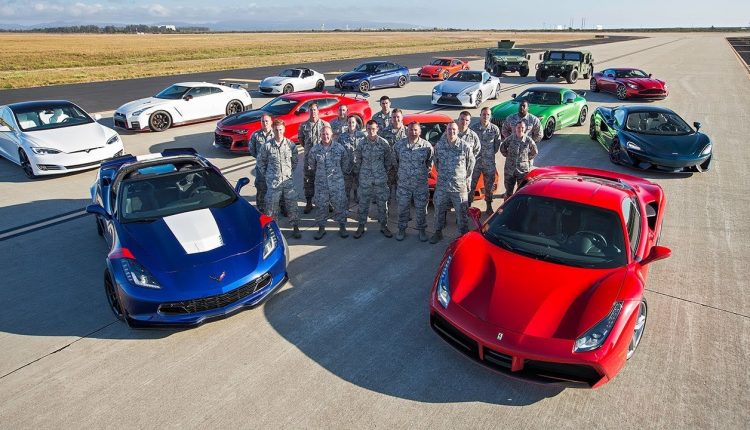 Motor Trend's annual Best Driver's Car competition is back which means we get to see another of their "World's Greatest Drag Races" and as usual it does not disappoint.
This year is the 7th edition and the line-up of vehicles is mouth-watering.
Alfa Romeo Giulia Quadrifoglio
Aston Martin DB11
Chevrolet Camaro ZL1 1LE
Chevrolet Corvette Grand Sport
Ferrari 488 GTB
Lexus LC500
McLaren 570GT
Mercedes-AMG GT R
Nissan GT-R Nismo
Porsche 718 Cayman S
Porsche 911 Turbo S
Tesla Model S P100D*
*The Best Driver's car competition included the Mazda MX-5 RF but was not included in the drag race for obvious reasons.