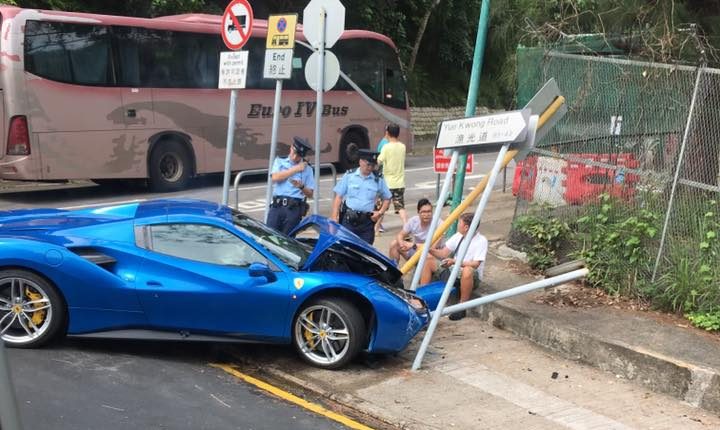 What is worse than crashing your very pricey supercar into some poles? Well the answer is simply having the footage uploaded on to Facebook for the world to see.
As you can see in the footage below, the blue Ferrari 488 Spider was speeding past a truck (dash cam) in an attempt to overtake two vehicles. The driver overshot the corner he wanted to take and ploughed into some signage heavily damaging the front end of his prancing horse.
Both occupants were uninjured in the incident and can be seen looking very sorry for themselves sitting on the curb talking to the police.
Since most damage is at the front, this 488 Spider may just be repaired and put back on the streets.