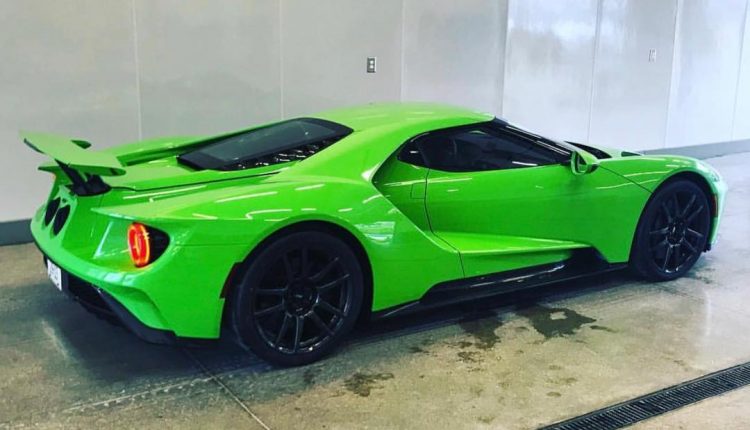 Ford is only building around 250 units of the 2017 / 2018 GT supercar which makes it pretty unique straight off the production line but what if you really want your American machine to stand out?
Well you opt for a paint job that is sure to turn a lot of heads! No one does it better than Lamborghini so this Ford GT owner opted for the bright Verde Mantis green hue.
Lamborghini fans will know this colour is reserved for Raging Bulls but there is no law against calling it something different which is probably the case here.
Raging Bull shade or not, once this Ford GT hits the streets, the combination between its aero-dictated styling and its color will turn the beast into one hell of an attention magnet.