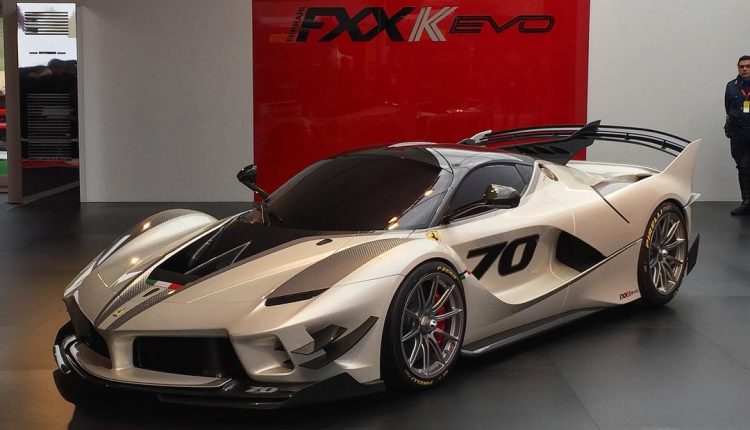 After seeing a test mule at Mugello circuit a few weeks back, the Ferrari FXX K Evo is not official as it has been unveiled at the Finali Mondiali.
This is their most extreme car ever and the Evo package represents a significant increase in downforce: 23 percent over the existing FXX K, and an amazing 75 percent over the road-going LaFerrari.
It now gets a fixed rear wing, in addition to the active rear spoiler. The front end feature additional cannards, while the rear bodywork has been tweaked for improved air flow. The engine cover now has an F1-style shark fin too.
While they were at it, the engineers also fitted a new steering wheel more closely derived from those they fit to their F1 racers, and new digital monitors to display the rear view, hybrid assist, and telemetry.
The enhancements will be available to Ferrari's most elite clientele either as a complete package or as an upgrade to the existing FXX K.