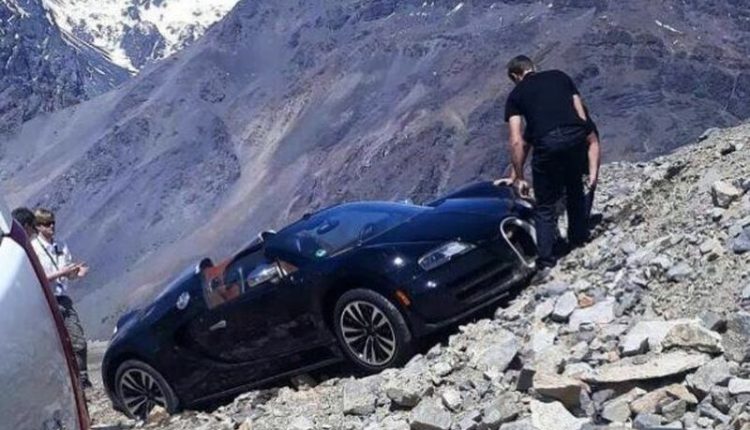 The owner is going to have to dig very deep into his pockets with this repair bill after crashing his Bugatti Veyron Grand Sport Vitesse in the Andes recently.
During a Bugatti tour through the Andean mountains, this Veyron driver must have made a mistake and ended up going off-road and causing some rather sever damage to his hypercar.
"The driver lost control of his vehicle, left the road and ended up against the stones, on a slope of the Andes."
The driver blamed the accident on an oil stain on the road however, witnesses said that he was traveling at high speed when he tried to maneuver at the last moment.
The tour was interrupted momentarily, until the vehicle was removed and no injuries were recorded.