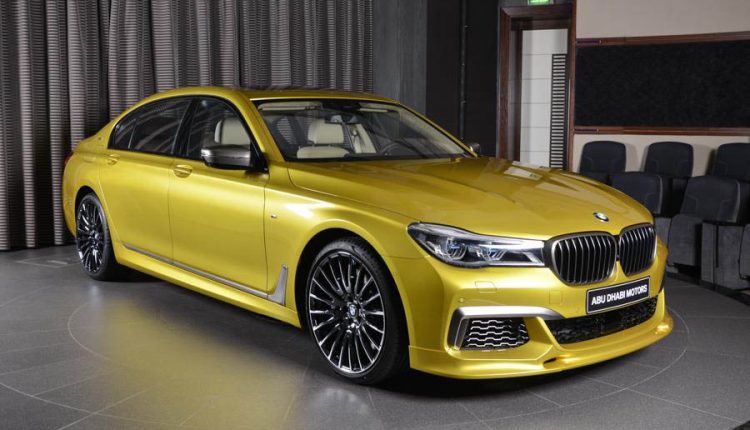 BMW M cars like the M3's and M4's look astonishing in bright hues and one of those eye-cathing colours is the mesmerizing Austin Yellow paint job.
Abu Dhabi Motors are back at it with a new M760Li xDrive sporting this yellow gold aura and because we associate the colour with the M3 and M4's of the world, it looks like a giant version of one.
They did not just give it a unique paint job either as it received a 3D Design body kit, Alpina rear spoiler, and 21-inch multi-spoke alloys in Liquid Black.
The interior has not been tinkered with but it is much more luxury-oriented than the sporty exterior would suggest, with light cream leather and wood trim.
Is this a hit or miss for you?