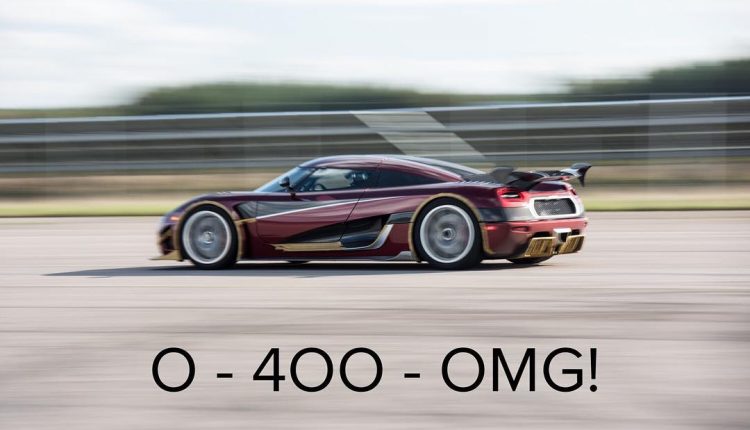 They gave us a teaser yesterday and did not wait long to give us the official video today but Koenigsegg has taken the title from Bugatti's Chiron for the fastest production car to accelerate from 0 to 400 km/h and back to 0 again.
The Agera RS seen in the video accelerated to 400 km/h and braked to a stop in just 36.44 seconds. That is 5.56 sec faster than the Chiron!
The Koenigsegg Agera RS used here was fitted with the One:1 upgrade package, which means that its 5.0-litre V8 engine churns out 1,360 hp and 1,371Nm of torque. That's 319 hp and 231Nm of torque shy of the Bugatti Chiron.
You have to hand it to the Swedish hypercar manufacturer but I still think the Chiron will take home the top speed title when they decide to give it a bash.