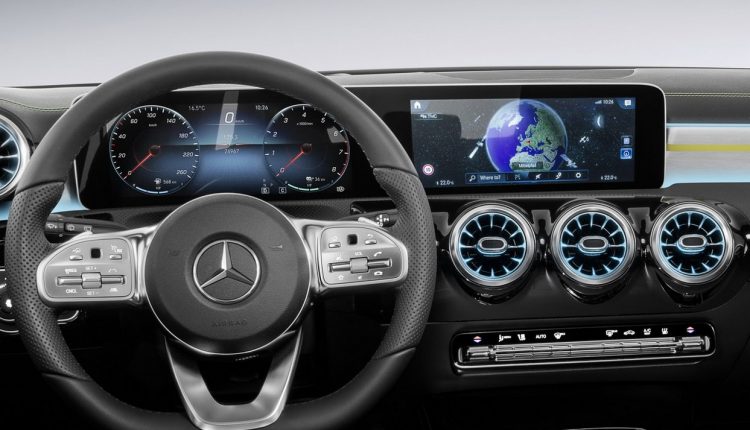 For some reason and completely out of the blue, Mercedes-Benz decided to release the first official photos of the 2018 Mercedes A-Class interior showing just how luxurious the new premium hatchback will be.
As expected, the entry-level model benefits from the styling cues of the bigger, more expensive ones and that is the reason the cabin of the 2018 Mercedes A-Class looks very similar to that of an S-Class.
Large screen dominating top half of dash (digital dash on left, infotainment on right)
Turbine-looking air vents surrounded by piano black trim
Steering wheel is a replica found in the high-end models
Overall the whole console has a very clean and minimalist design as befits a luxurious car. What are your thoughts?