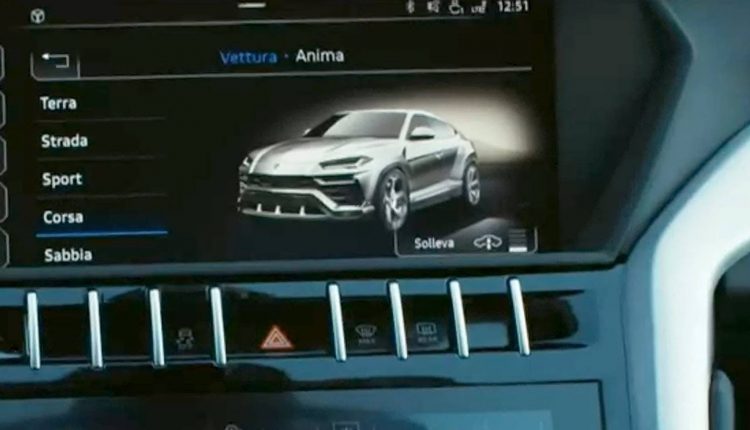 Lamborghini's latest video showing off their Corsa Driving mode was removed from their YouTube channel and re-uploaded after it included the SUV's exterior design shot on the infotainment screen.
Thanks to some quick thinkers out there, they downloaded the video and screenshot the important piece of footage to give us our first decent look at the final production styling on the raging bull SUV.
The 33-second long clip focuses on the Corsa driving mode, which is the most extreme of the six, alongside the Strada and Sport, shared with the Huracan and Aventador, and Urus-only Sabbia (Sand), Terra (Land), and Neve (Snow).
Now we know what the interior and exterior looks like, the reveal will not be as hotly anticipated but damn it looks angry from the front end!
First video was the one that was taken down, second video is the new one uploaded by Lamborghini themselves.