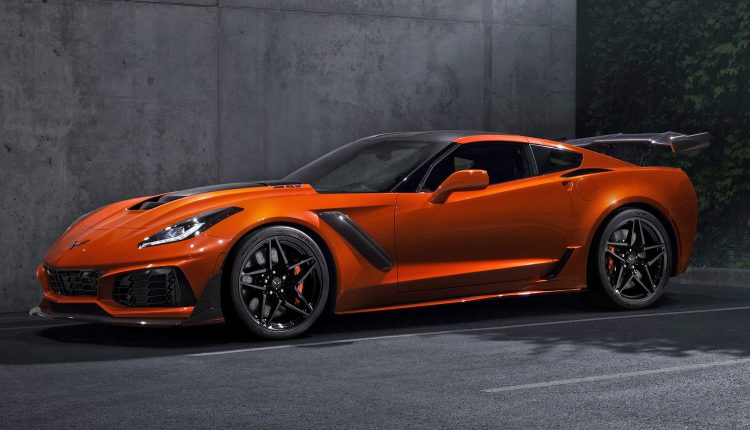 For the American muscle car fans out in the world, the Corvette ZR1 is one of the most desirable to own and this version has just become the fastest and most powerful production Corvette ever created.
Thanks to the supercharged 6.2-litre LT5 V8 engine, you have 755 horsepower (563 kw) and 968 Nm of torque on tap. You can choose between a seven-speed manual or an optional eight-speed automatic transmission. No details on the 0 to 100 km/h sprint time were shared but Chevrolet did share that this new model has a top speed of 210 mph (337 km/h).
As you can see it gets an all-new front fascia with a "downforce-enhancing front underwing." You also get a unique carbon-fiber "halo" hood and four new radiators.
You have the choice between two aero packages; "Low Wing" variant and the ZTK Performance Package. The first option is designed to deliver the highest top speed. It enables the ZR1 to generate up to 70 percent more downforce than the Z06's base aero package.
The ZTK option adds a front splitter and an adjustable "High Wing" that provides an estimated 430 kg of downforce. The package also includes Michelin Pilot Sport Cup 2 summer tyres, chassis modifications, and a retuned Magnetic Ride Control system that promises to deliver even greater cornering grip.