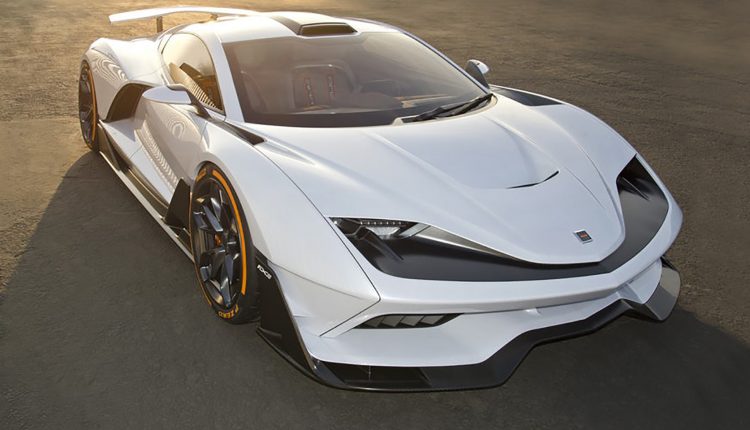 Californian Aria Group is known to have built concept cars for other major manufacturers as well as limited production vehicles but now they have unveiled a concept of their own called the FXE.
Both the central tub and body of the FXE are made from carbon, helping maintain a weight of 1564 kg and although that might seem heavy for a carbon exotic, it's partially due to the car featuring a hybrid system with a 10-kilowatt-hour lithium-ion battery.
The powertrain consists of a 6.2-litre V8 and 7-speed dual-clutch transmission combo powering the rear axle and a pair of electric motors powering the front axle, thus making the FXE an all-wheel-drive car.
The combined output is 1150 hp and 1784 Nm of torque, which is enough for 0-60 mph (96 km/h) acceleration in 3.1 seconds and a top speed of 220 mph (355 km/h).
Should demand be sufficient, Aria says a small run of FXE's could be built and their small run is about 400 cars.