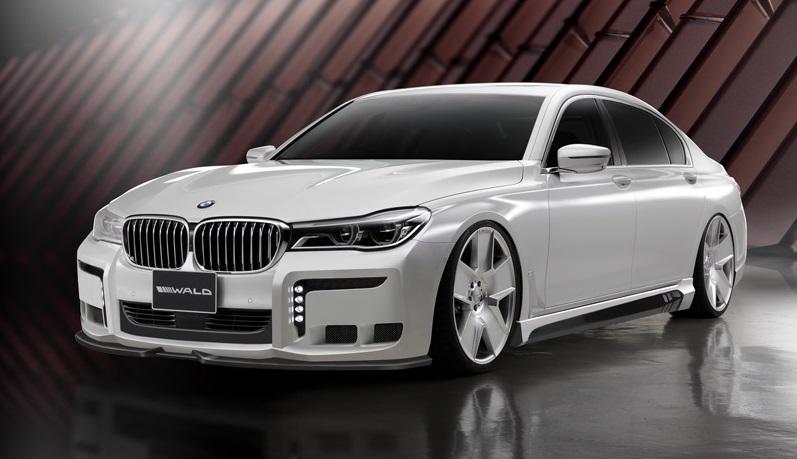 The new BMW 7 Series is one of the best looking designs on the 7er in a long time so I see no reason why a tuner would completely transform the look of the car with a body kit like this.l
It has been transformed into an odd mixture of lowrider and Rolls-Royce. The new bumper has some chunky vertical elements like the ones found on the Dawn convertible that Wald International made a while back.
New rocker panels have also been added, while the rear bumper features a new look for the diffuser.
If you don't like the Black Bison kit, Wald also makes a "subtle" version that just adds some ground effects on top of the M Sport package. But the wheels they've chosen are still an eyesore.