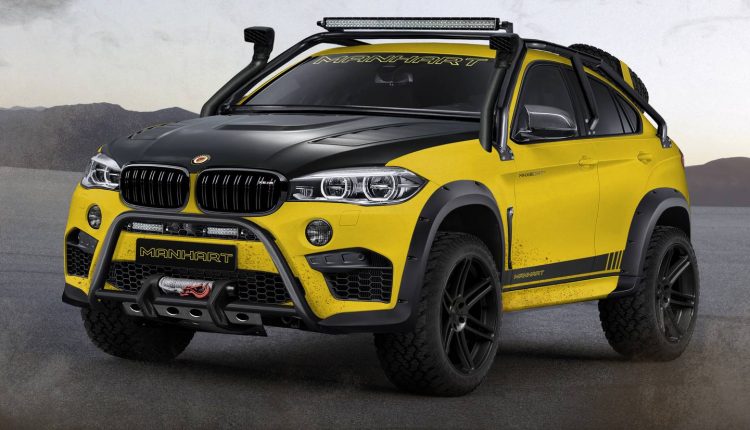 So your BMW X6 M starting to look a little dated and you feel like getting something truly outlandish? Manhart have the solution for you with their MHX6 Dirt² Concept and thanks to it being limited to just 5 units worldwide, the chances of seeing another one near you will be very slim.
As the name suggests, it is purely a concept at this stage but they are intent on hitting production of this insane SUV.
The beefy 4.4-litre twin-turbo V8 has been upgraded to produce 900 horsepower and 1,200 Nm of torque thanks to new pistons, connecting rods and upgraded turbochargers. To cope with the increased cooling requirements, a new carbon air intake has been added too and to make sure people can hear you as well as see the behemoth, a new Manhart Exhaust system should keep people and driver's alert at all time.
What else does this Concept kit include?
Bucket seats (individual rear seats too)
Fridge to keep drinks cool
Heavy duty transmission and strengthened rear axle
Upgraded brakes
KW springs increase ride height
21-inch all-terrain Goodrich tyres
Limited slip differential
External roll cage (with space to hold spare wheel)
Heavy duty underbody protection
Optional bull bar with winch
Snorkels for increase wading
Full carbon hood