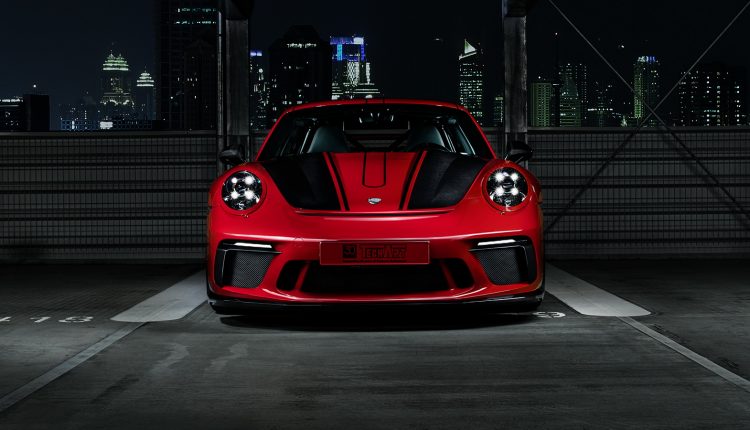 We know TECHART are highly-skilled at turning a great product into something with a little more edge like the GTstreet R but what about the nearly perfect 991.2 GT3?
Well to keep the purists happy, their new Carbon Sport Package is purely a body kit which means the 500 hp naturally aspirated flat-six will be left alone.
The new package consists of a lightweight front bonnet that features an integrated air outlet, a front spoiler complete with air blades, winglets, side skirts, a rear wing profile, ram-air scoops and a rear diffuser made out of carbon fibre.
You will also have the option to choose center-locking Formula IV Race 20-inch forged wheels, which can be specified in every way possible, including colour-matched to the brake calipers or the interior decorative stitching.
If the factory interior is not to your liking, TECHART offers you plenty of options and materials to choose from but you can go as far as colour-matching instrument gauges, door sills and much more.