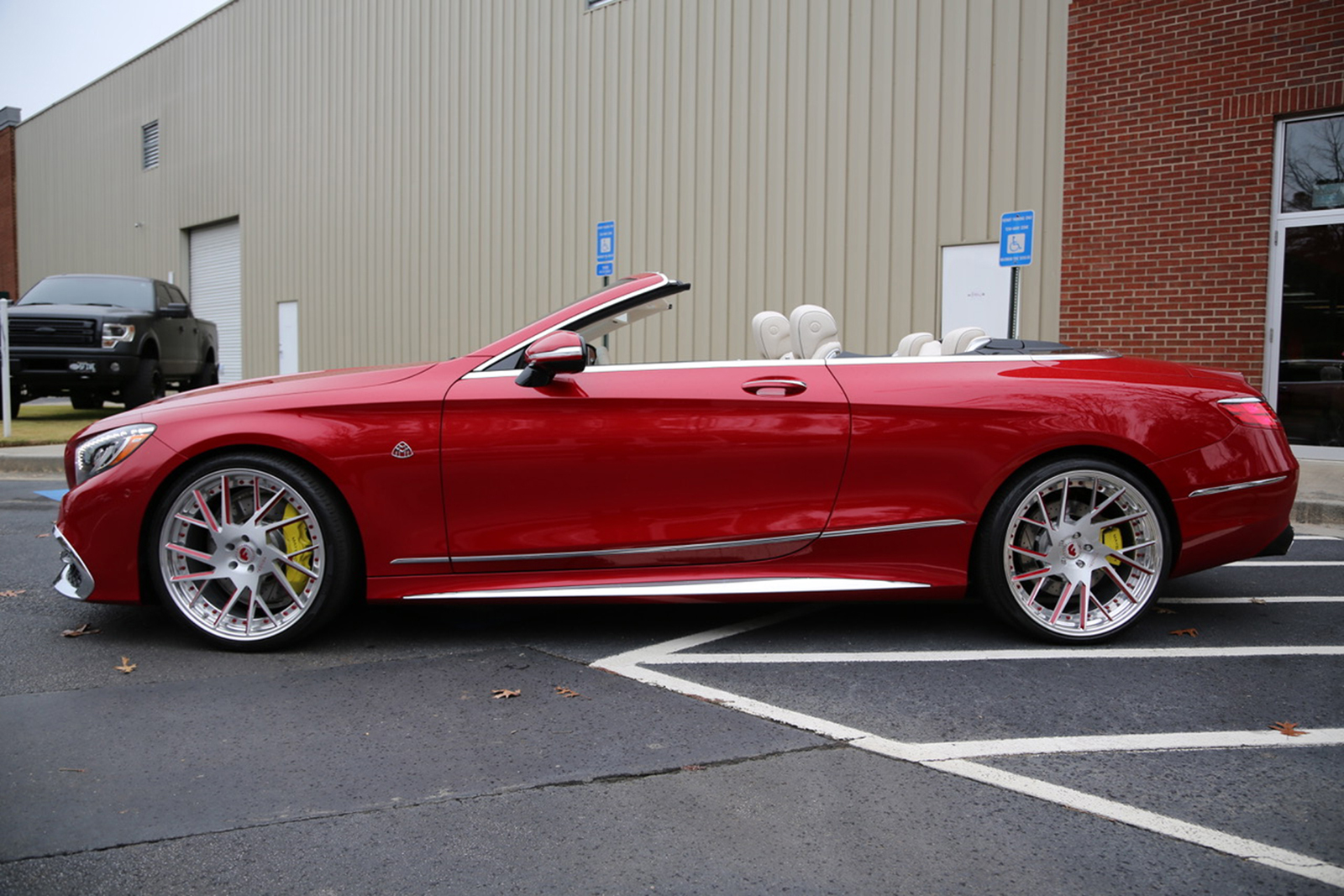 The Mercedes-Maybach S 650 Cabriolet is already a unique (and rare) machine but one owner has set his apart even further by adding a set of custom wheels.
They will only be building 300 units of which 75 are headed for the United States (6 to South Africa) so this could be the only one in the world riding on a set of Forgiato's.
These particular wheels are the Tec 2.2 from the Tecnica series and feature a brushed finish with spokes and bolts painted to match the opulent drop-top's red bodywork.
Is this sacrilege from the owner or just thinking outside the box? Personally it is a miss for me.