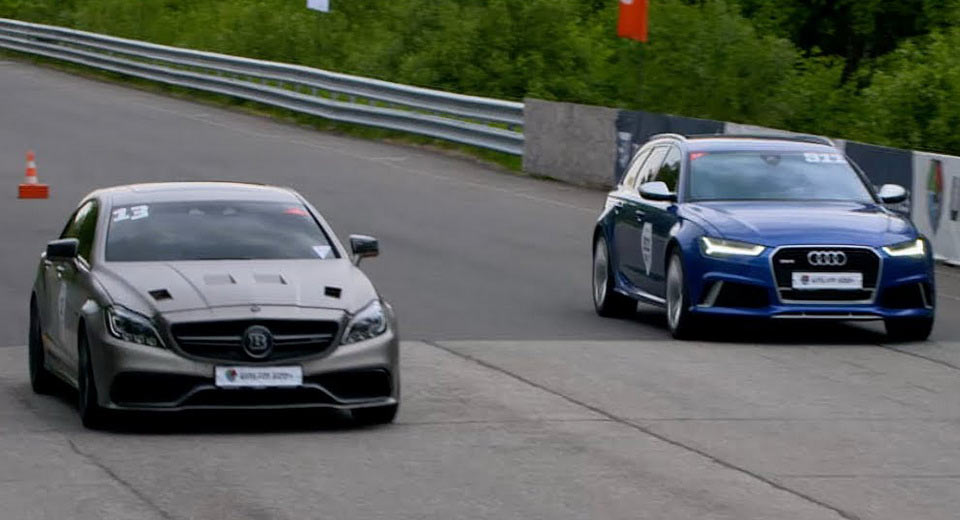 When you see the horsepower figures from both German missiles in the title, you would assume the Merc would give it a thrashing and on paper you could say this race is beyond unfair.
The CLS 63 has received a GAD Motors tune which means it can put down a whopping 1,200 hp, whereas the RS6 is good for 750 hp, spurred on by Gosha Turbo Tech's GTT750 kit.
Let's not bother babbling on about this duel because it is very surprising to see how the Audi manages to hold it's own against an absolute beast.
Sure, if this drag race would have gone on longer, the CLS would have had time to put several seconds between itself and the RS6. Yet, they both ran a 10-second 1/4 mile.