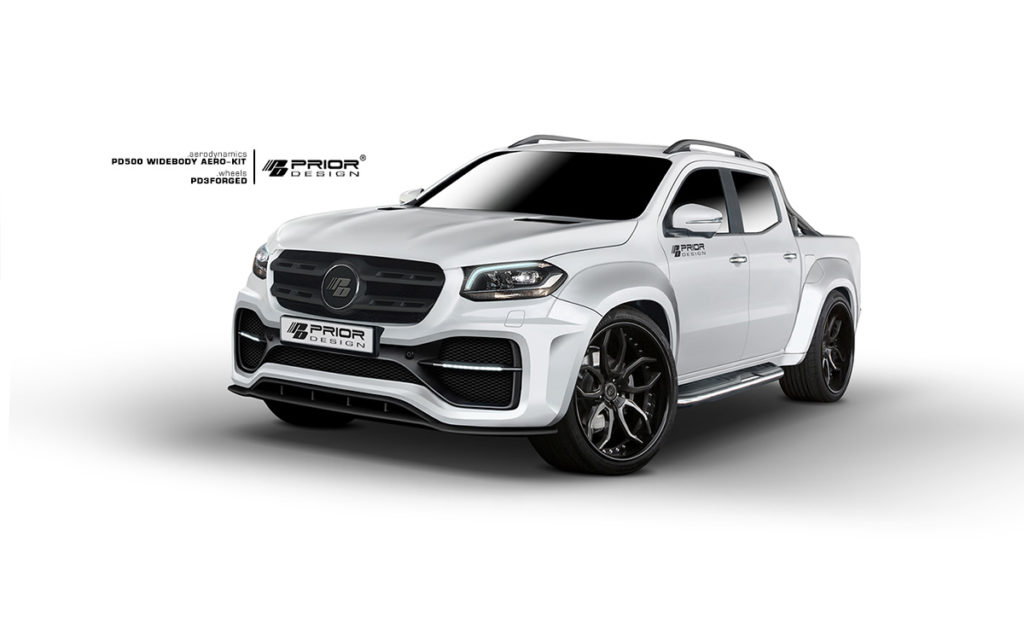 It seems like Prior Design is the first tuner to have an offering for the new Mercedes-Benz X-Class bakkie and it sure makes it look rather angry.
The PD500 package consists of a few simple parts that replace the original components. They are designed for the sole purpose of increasing the X-Class' presence which means you get massive new bumpers and skirts and fenders. And while these are not very practical for, say, farm work, they look absolutely sensational when you cruise around town in your tricked-out truck.
The ingredients of the Prior Design Mercedes X-Class include an aggressive front bumper featuring large air intakes with dark accents and extra louvers, equally impressive rear bumper with cutouts for diffuser and tailpipes, and front and rear widening complemented with sport side skirts. These bits are designed as part of a package and you need to order them together as they do not work individually. You can't have the fenders without the bumpers and vice versa.