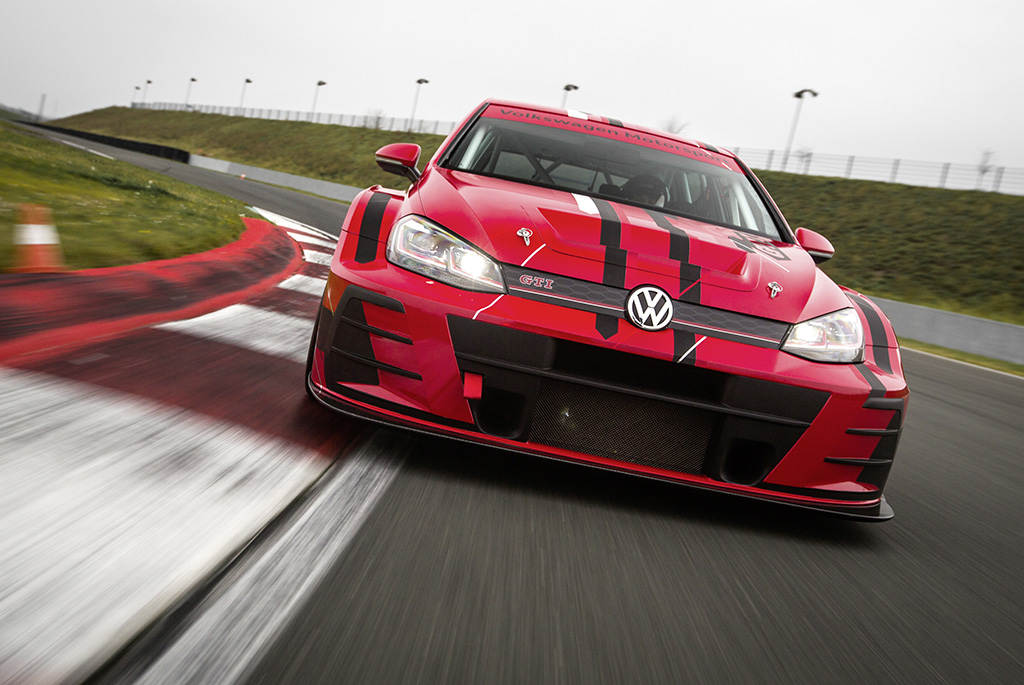 Back in March this year, we saw the Golf GTI TCR but since then the Golf range has received a facelift aka the 7.5.
Finally we get some shots of the new race version from VW and as expected it looks mean and ready to rip around circuits the world over.
The Volkswagen GTI TCR is the ultimate incarnation of the German brand's hatchback, and it's also a pretty successful race car. The Golf managed to win titles in the TCR International Series as well as the VLN Endurance Championship on the Nürburgring Nordschleife (in its class).
"The new look for the Golf GTI TCR resulted from close cooperation with Volkswagen Design. This helps us to underline just what a close relationship exists between the production model and the racing version," explains Volkswagen Motorsport Director Sven Smeets. "For example, the engine comes directly from series production and only requires minimal adjustment for competitive racing. This is proof that the Golf GTI provides the perfect foundation for our customer racing cars."
The power plant remains the same which means you get a 2.0-litre four-cylinder turbocharged engine developing 350 hp (that's 40 more than the road-going Golf R and 120 more than the GTI) and 420 Nm of torque, as well as the six-speed sequential transmission.