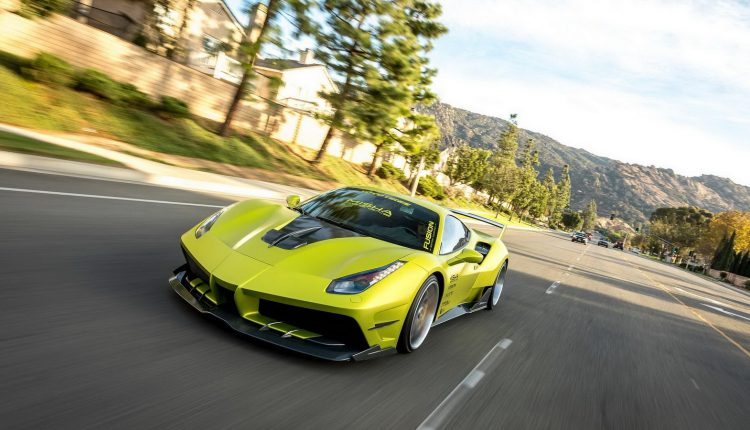 We have seen what Misha Designs are capable of when it comes to the Ferrari 488 with a stealthy grey example and an even more aggressive widebody version but what if the paint job (wrap) is a rather outlandish satin lime green?
Well thanks to the SEMA show this year, here is a satin lime green Ferrari 488 GTB that has been contrasted by the exposed carbon fibre parts increasing the width of the car by 7.6 cm (each side).
What you are seeing is the 'Limited' widebody kit coming with 3-inch wider quarter panels, a more exposed rear diffuser and a large rear wing. The company said they are only making 20 of these so you will need to be one of the first few to order.
The front end is inspired by F1 and comes with a large double splitter carbon lip, while the bonnet matches the new style with more aggressive styling and a large, exposed-carbon area in the middle. The rear end mimics the style of the track-only FXX-K and comes with a huge rear diffuser that's adjusted to the 488's exhaust position and style.