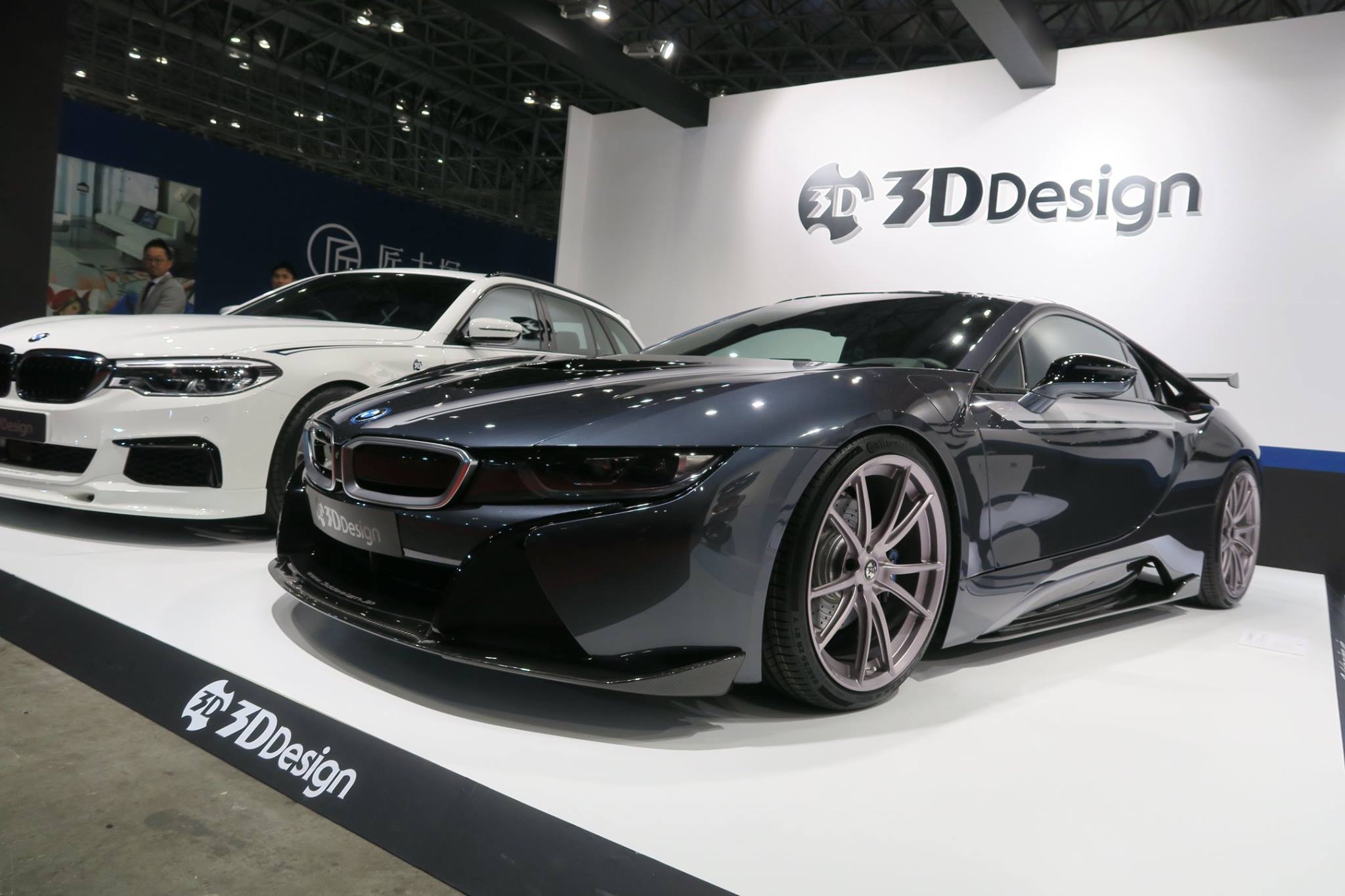 The BMW i8 is already a far out looking piece of kit but that has not stopped tuners around the world from trying to make it stand out even more.
One such tuner is known as 3D Design and their kits are generally spot on with Bimmers and judging by these average show quality pictures, this is good too.
It seems to include; a big carbon fibre spoiler attached to the front bumper, side skirts, 3D Design wheels, a large wing sitting no top of the 'boot lid' and lastly a new rear diffuser covering most of the rear bumper and housing a central exhaust pipe looking absolutely stunning.
These pictures do not show us too much detail but they certainly give the hybrid sports car much more presence!