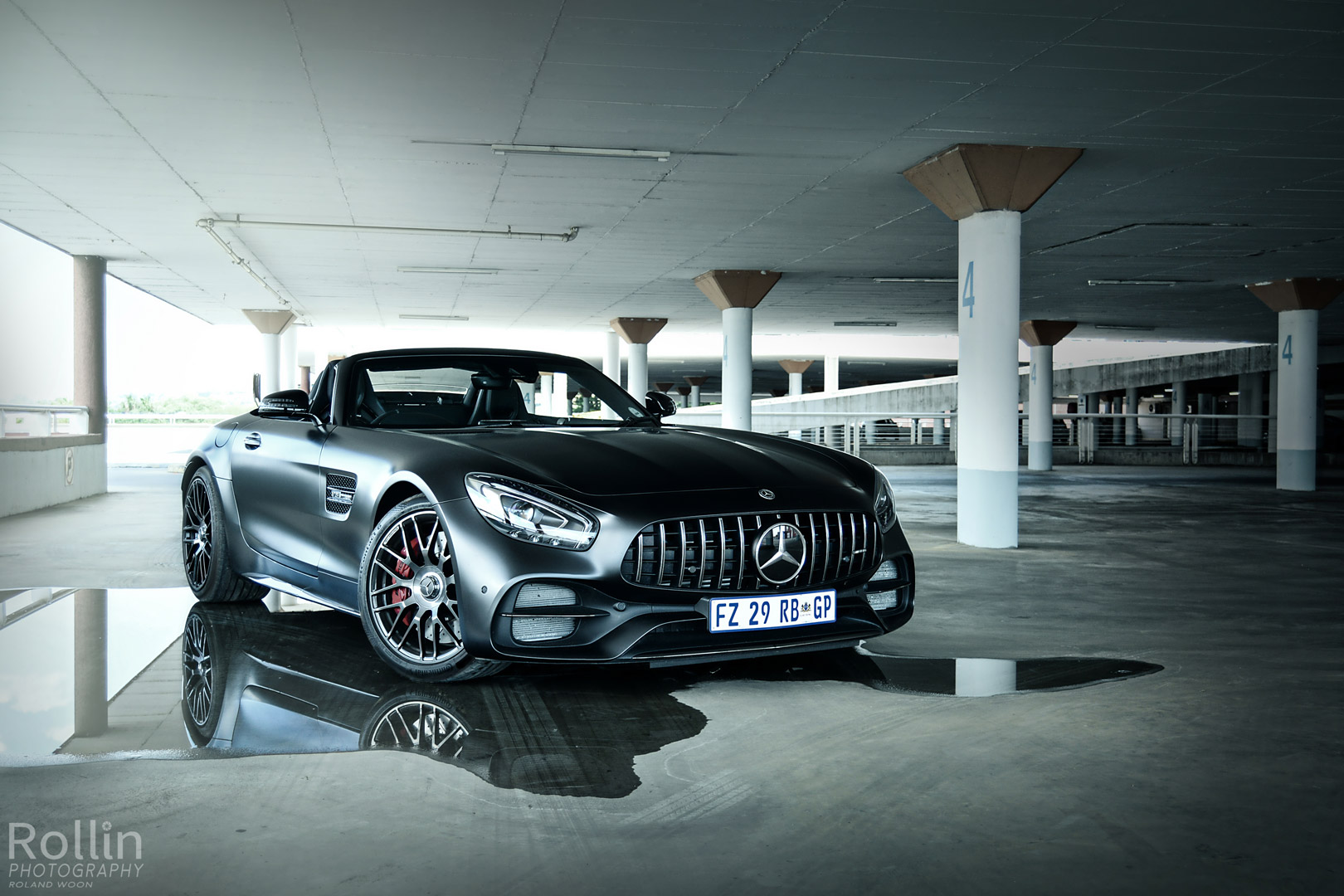 The last time I was in a potent AMG it was the stunning S63 Cabriolet and a couple months before that I was behind the wheel of the 'entry-level' AMG GT.
Fast forward to the beginning of 2018 and the menacing and imposing Mercedes-AMG GT C Roadster arrived in my driveway. To make it even better it was an Edition 50 variant which I will talk about in detail but it is just one of four destined for South Africa and one of 500 to be made worldwide.
So where does the GT C fit in the GT range exactly? At the 'bottom' you have the regular GT (350 kw), then the GT S (384 kw), the next level (this level) is marked by the C variants of the Coupé and Roadster with 410 kW and 680 Nm peak torque. The top of the line is the AMG GT R with 430 kW (585 PS) and 700 Nm of torque.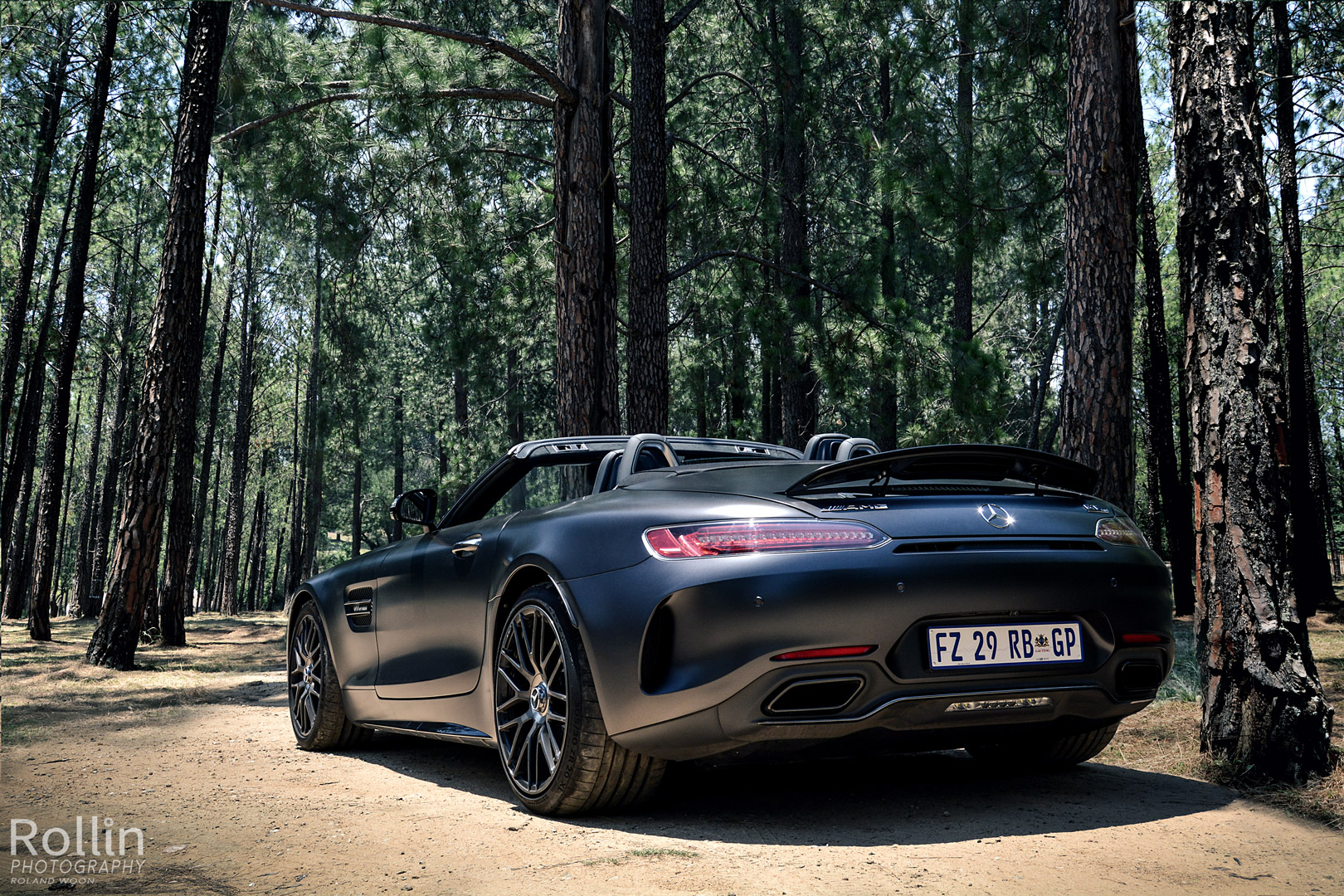 So what does the 410 kW translate to in the GT C Roadster Edition 50 we drove? 0 to 100 km/h happens in just 3.5 seconds and thanks to the 557 horspower on tap a top speed of 316 km/h (limited) is reached with ease.
The GT C roadster is gorgeously curvaceous, from its convex Panamericana grille to its tapered rear end, and looks more beautiful than its coupe counterpart especially when that fabric roof is folded away. The GT C features a wider rear end (almost 70mm) than the GT/GT S to accommodate a greater rear track and fatter rear tires.
So let's quickly talk pricing here. The base price for the GT sits at R2,028,900 while the GT S will knock your wallet to the tune of R2,295,200. The GT C Roadster has a base price of R2,703,000.00 which is actually just R90k or so shy of the big daddy GT R priced at R2,797,500. Now this is not a regular GT C Roadster as we have mentioned as this is a one of 500 in the world Edition 50 and has a price tag of around R2,864,000 making it the most expensive offering in the GT range (in South Africa at least).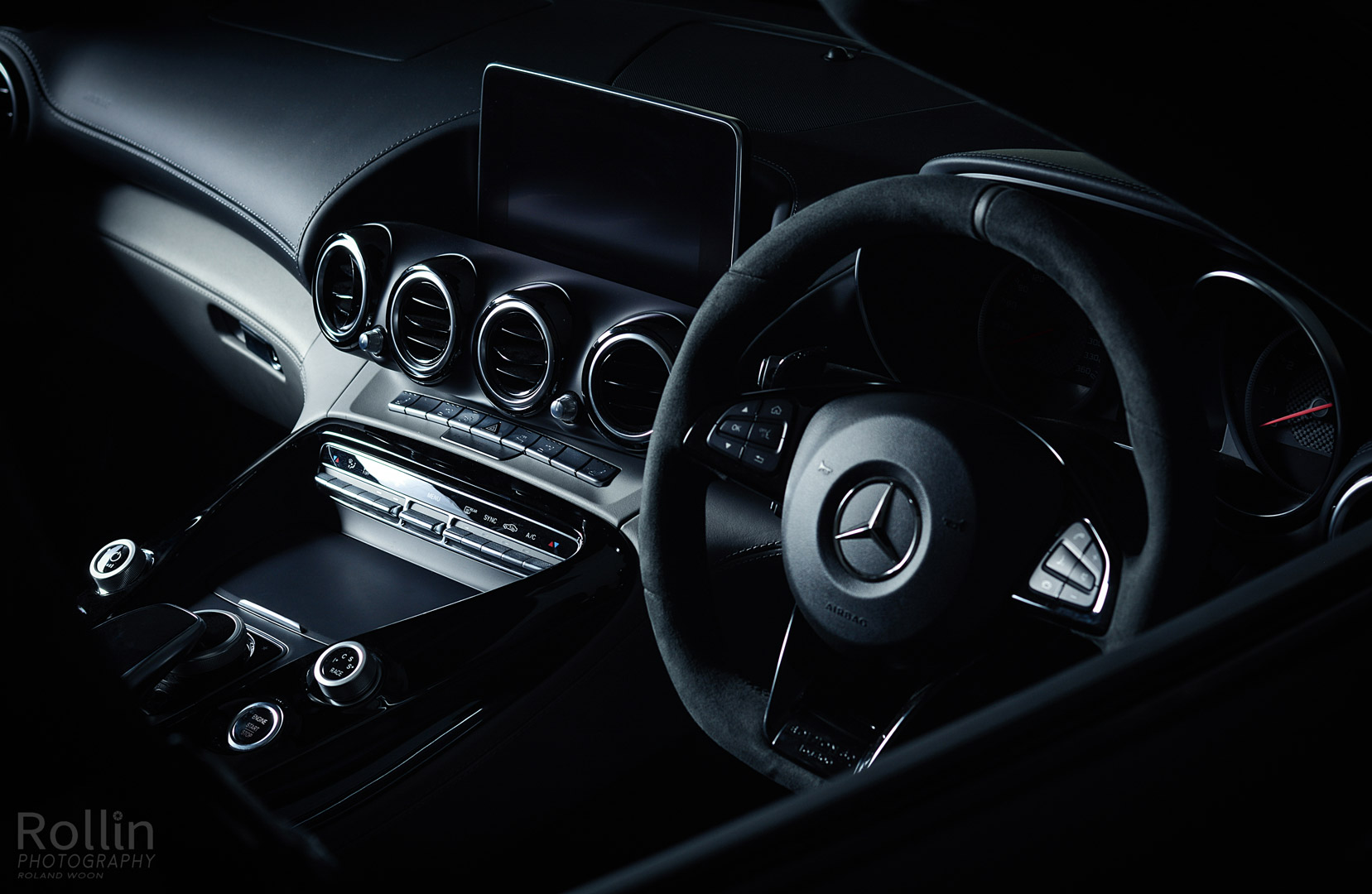 So what does the Edition 50 get you?
The Edition 50 will be available in two exclusive special paint finishes: designo graphite grey magno and designo cashmere white magno. To give the exterior a distinctive look, black chrome highlights are applied. The surface of the cross-spoke AMG forged wheels has been harmonised with the black chrome elements of the exterior.
The interior is marked by a contrast between black and silver. This colour scheme is followed not only by the trim in STYLE exclusive nappa leather in silver pearl/black with grey diamond-patterned contrasting topstitching, but also by the black AMG Performance steering wheel in DINAMICA microfibre with grey contrasting topstitching, "Edition" lettering on the steering wheel bezel and 12 o'clock mark in silver pearl.
The roof opens and closes in just 11 seconds at speeds of up to 50 km/h and because it is a soft top just tucks away behind your head. This is a huge plus as it doesn't make the already small boot even smaller.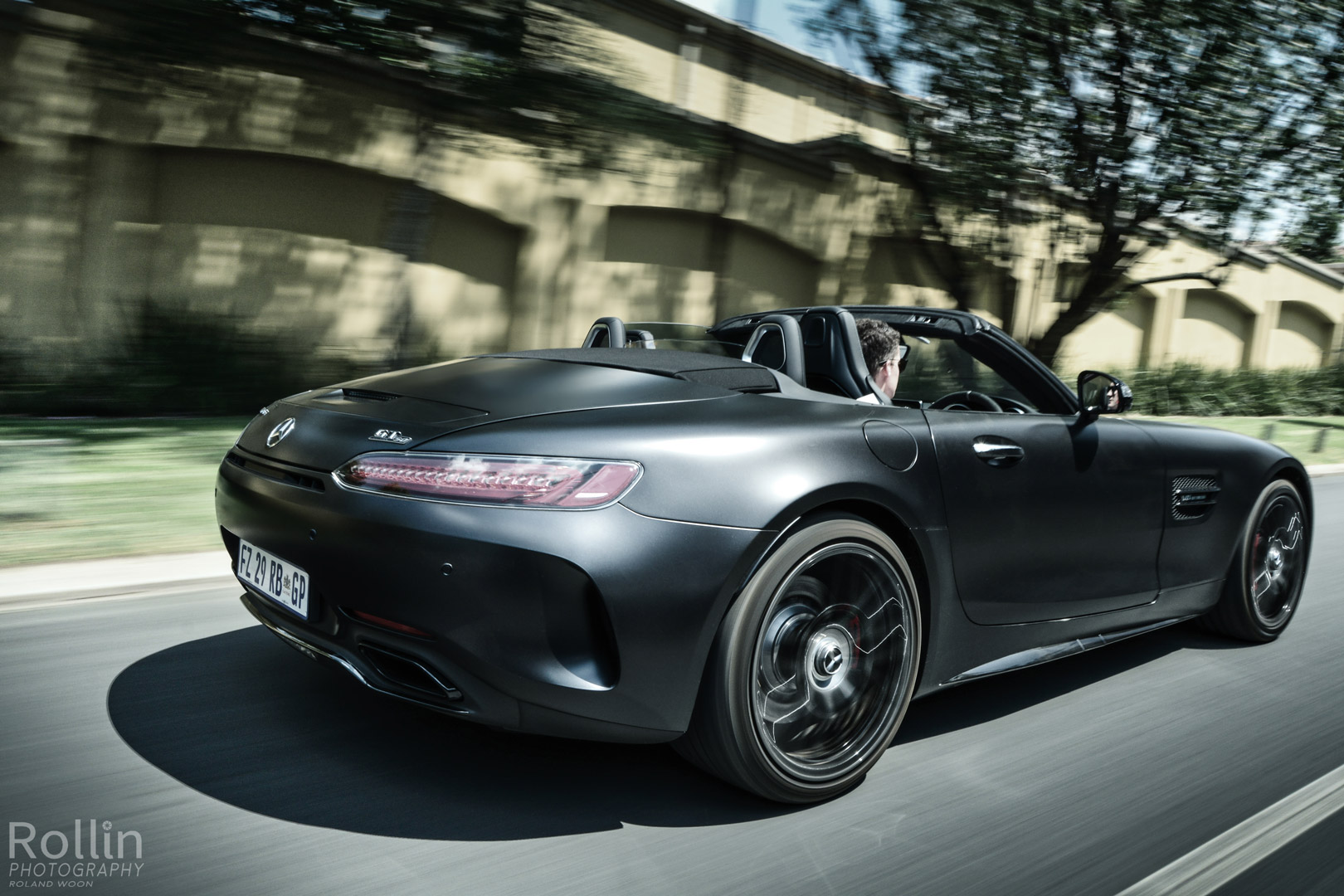 Enough blabbing on about price now, so how is it to drive? To sum it up in one word I would say enthralling. Playing around in the drive modes you quickly realise that Sport+ is the mode to be in. The pops, banks and crackles coming from those large rear pipes entices you to keep the revs higher than necessary to get the loudest bang. The suspension is very stiff in Sport+ but that can quickly be fixed with one push of the suspension setting to take you to the Comfort level. RACE mode I would suggest leaving for the track because with a peak torque of 680 Nm being sent directly to the rear wheels, you will need a little extra space (if you get what I am trying to say) to get used to the dynamics. Urban suburbs and surrounds most certainly does not require this driving mode so you will find yourself leaving it in Sport+.
The in-gear acceleration is like all the angry AMG's but there is so much more theatre and drama when the roof is off making this feel a boat load faster than anything else I have driven from the AMG offering. As mentioned, there is a tsunami of acceleration, not that you can use it all on roads like ours, but for a twin-turbo engine throttle response is superb, as is the snappy twin-clutch gearbox. In truth you find yourself short shifting at 4,500rpm because there's just so much torque and no real benefits to wringing its neck.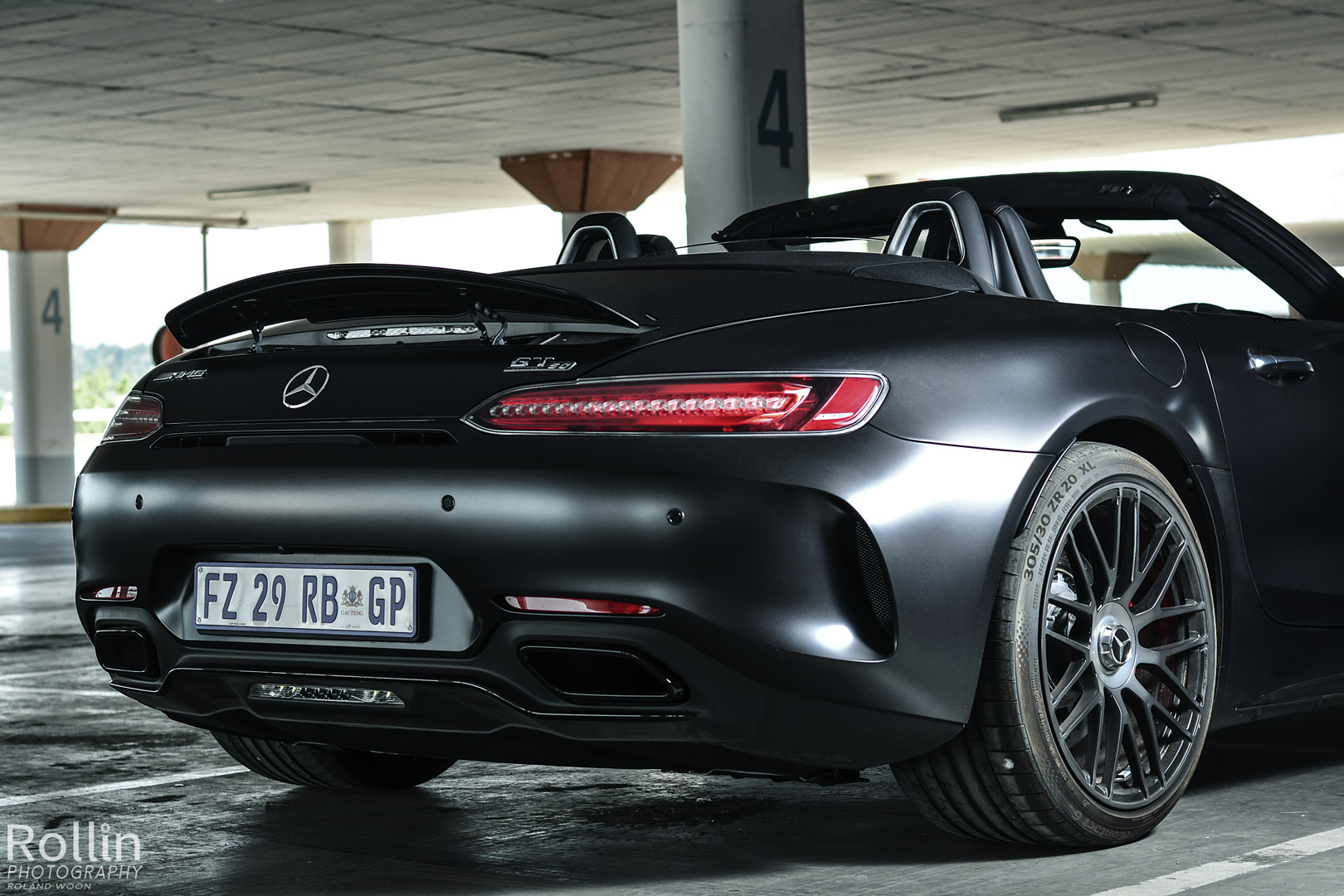 Overall this is an immensely impressive package and it should be for something so close to the R3 million mark. This is AMG at its very best, a full-on sensory overload, but really you need a race track (and a race driver) to show what the GT C is capable of and if track days are for you then the Coupe would probably be the answer.
PRO's
Edition 50 styling
Power delivery (in-gear acceleration)
Exhaust tone
CON's
Price
Impractical (as a daily)
Fuel consumption (who cares anyway…)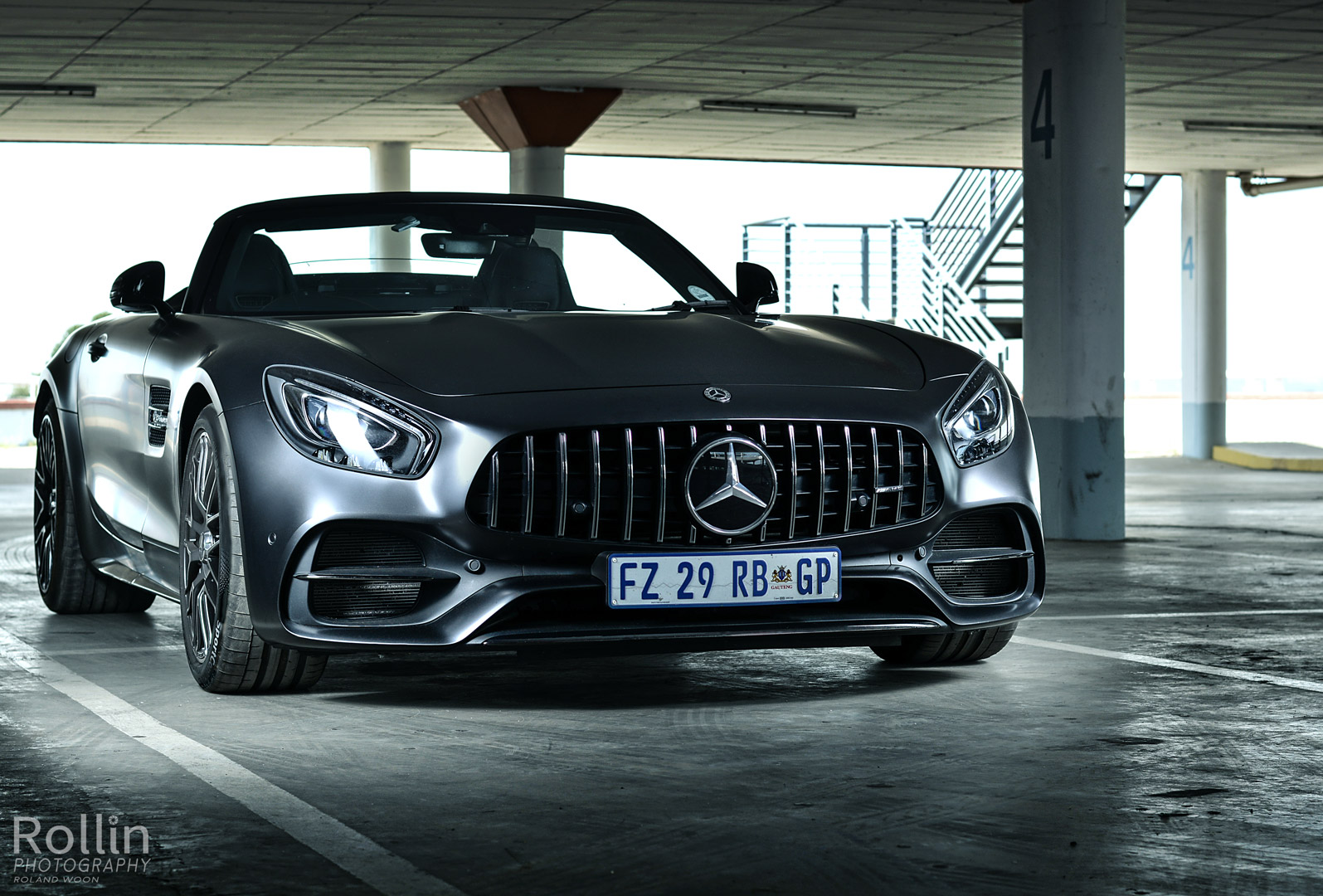 Photography by Rollin Photography