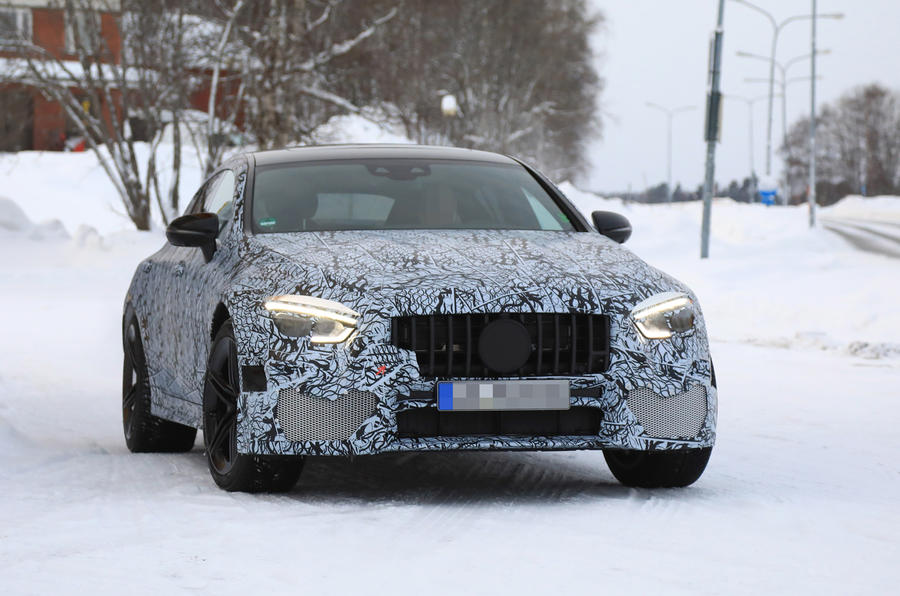 Mercedes-AMG are readying their Panamera rival for the Geneva Motor Show this year before going on sale in September this year but taking a look at these shots it seems the engineers are already working on a meaner R variant.
The new spy shots show a car wearing a fixed rear wing which suggest that the 'standard' GT four-door, will soon be followed by a more focused model that has extra power and better aggressive aero. Some sources are predicting the variant will have in excess of 800 hp from a hybrid V8 powertrain.
Generally a fixed rear-wing is reserved for Black Series or R variants and in this case I would think the R variant is the correct answer as AMG do not want to interrupt the upcoming Black Series of the regular GT.